Derived from
None. Self-made deck here.
Playthroughs:
---
Overview:
At first glance, you may look at this deck and not understand why I have included certain cards, but I assure you, there is a reason. This is not a beginner deck, it does requires a specific way to play it, but when piloted correctly it is very strong! (I have beaten the MTS campaign on Expert with full health/no threat in every scenario, as well as true solo'd Ronan/Expert).

Not only is this deck super powerful, but more importantly, it is so much fun!!! The more I play this deck the more fun I have with its playstyle both in it's engaging fast start and combos, but also its ability to control and adapt to the situation at hand. If you like playing that jack-of-all-trades class in RPGs/MMOs that has a lot utility/crowd-control, that's what it reminds me of.

My first week playing Adam Warlock, I didn't really like how he played, it just didn't seem like you could maximize what he's best at. But after putting this deck together, it's definitely some of the most fun I've had playing the game.

---
"Why is this deck so strong Brian-V?"
1. Fastest Setup:
Adam Warlock is heavily dependent on Mystic Senses. This deck allows you to get both of those cards on the board as quickly as possible by discarding/tutoring to help you get your Battle Mage going ASAP.
2. Versatility & Total Control:
This deck allows Adam Warlock to be so versatile that in any given turn you can go any way you want. Why? Because you're searching your deck every turn for the exact cards you need. This requires you to know the deck very well, but literally every turn you are making decisions based on situation and you can go in any number of ways to make the most efficient play. More than any other deck I've played, you control exactly what you want to do from turn to turn, and you are constantly making decisions.
3. Best Use of Entire Toolkit:
This deck utilizes Adam Warlock's deck-building and hero cards to their maximum ability. That is, getting the most out of "Battle Mage", maximizing his powerful event cards, utilizing his Mystic trait and associated cards, and speeding through his deck so you can use Quantum Magic to recur the exact cards you need from his discard pile.

---
Why the "Power of" cards?
So, this is the #1 thing that gets asked of me with this version and some very skeptical of. Yes, I do know that there are limited targets for them, but I did put a lot of thought into this deck and they work with the way I designed it. They are specifically in there because of how easy it is to manipulate your deck with this version of Adam Warlock. I really think you have to play the deck yourself to completely understand it.

Aside from the obvious that you can tutor an event to get a match, and that I want to play allies as fast as I can, the "Power of" cards allow me to use Quantum Magic in a way that I wouldn't be able to without them. For example, late game when I have my board set up and I draw a Quantum Magic I can really do what I want in that given turn. It depends on what "Power Of" I have in my hand and what I want to do that turn, but if I want to stun, I can go get whichever card match I need from the discard pile. You can also do this with allies, which you can then tutor/draw with.
---
Set-Up:
Adam is so reliant on Mystic Senses x2 this is your highest priority. The way this deck is designed, it puts that at the top priority by speeding through your deck and thinning it out to get those cards. How?
Amazing Turn 1's:
This requires a lot practice and strategy with your mulligans. But you can have some crazy turn 1s that not only gets your set up up and off the ground immediately, but also gets you a few allies on the board, removes threat and gets some damage out all on Turn 1. Not only that, but you can even go through most of your deck on Turn 1 depending on your starting hand.

I would recommend practicing your Turn 1's and Mulligans, you kind of need to know what you're searching for. There are so many combinations, but you basically want to get an ally down with some type of cost-saving combo to tutor another card that will then get you another ally that can tutor another card, etc. etc.

*Also of Note: Mystic Senses is a 'Superpower', thus Deft Focus is not a horrible opening card either.
---
Versatility + Combos + Control:
Wild:
Tutor:
The reason all these combinations work is the versatility of being able to tutor what card you want. What do you need in any given situation? This deck will allow you to tutor that card -- be it an ally, aspect for 'Battle Mage', THW/ATK, Stun/Confuse, Draw or Recursion.
(Note: Many times this will be dictated by what you have in your hand, especially when it's a "Power of..." card! At the very least, you're grabbing a card to use for a resource.)
---
Late-Game Strategy:
Cost-Effective Damage:
Allies:
You're using allies to tutor whatever event you need based on situation. Not only that, you're using them to chump-block and do one round of THW or ATK. You're relying on your events for damage, which there is plenty of. You want your allies in your deck to tutor more.
Again: Versatility + Control
Total Control of Your Own Deck:
In this deck you will constantly check you discard pile for what's let in it and weigh the likelihood of you drawing what you need or tutoring the event you need.

Do you have a "Power of..." in your hand? Look at your discard pile. What is the likelihood you tutor into Summoning Spell, Drop Kick, Concussive Blow or Tackle.
---
The Cards:
Card Explanations/Combos:
---
Hope you have as much fun with this deck as I do! My latest decks:
---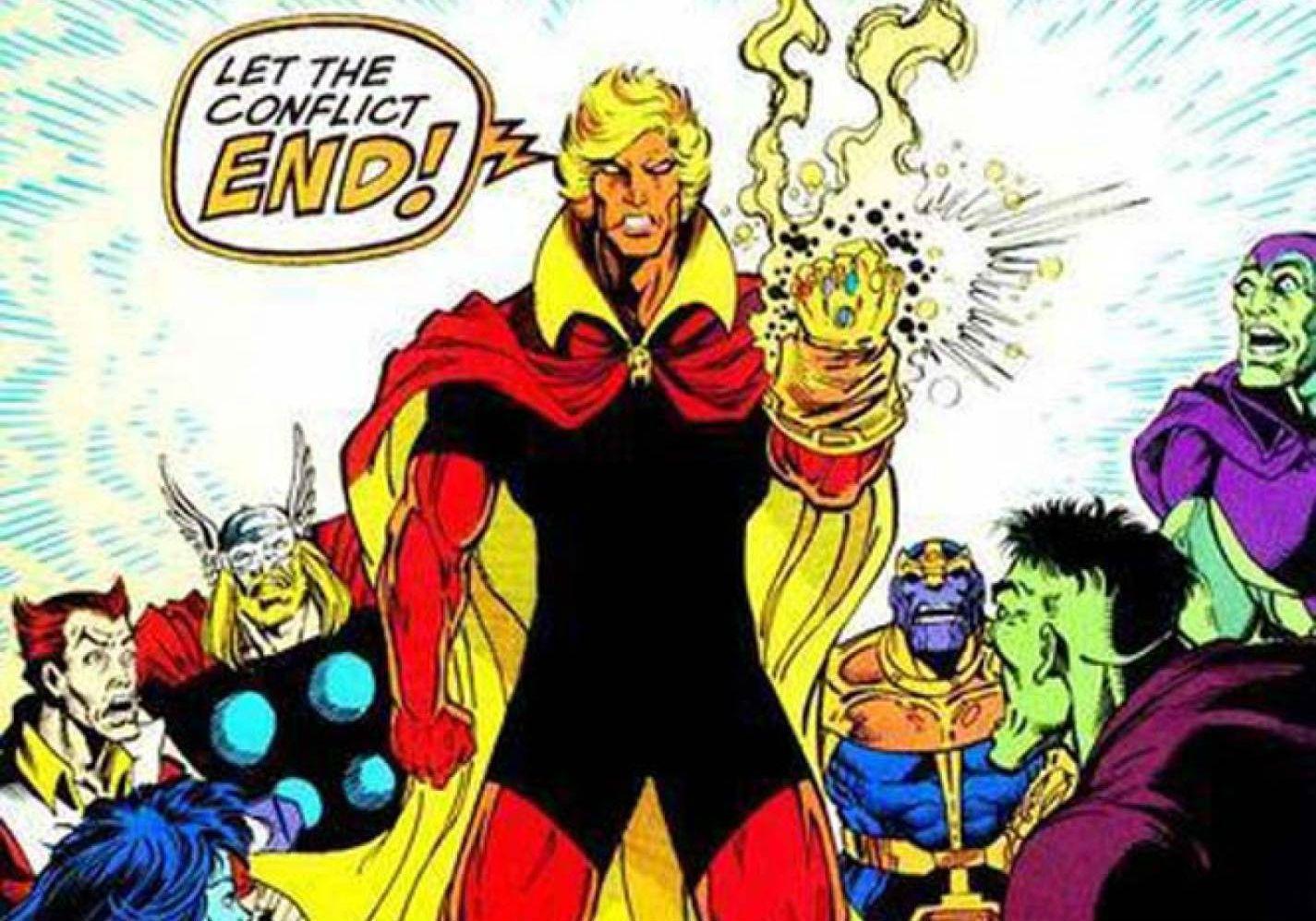 263 comments
Nov 02, 2021
Nov 02, 2021
Nov 03, 2021
Nov 03, 2021
Nov 03, 2021
Nov 03, 2021
Nov 03, 2021
Nov 03, 2021
Nov 03, 2021
Nov 03, 2021
Nov 03, 2021
Nov 03, 2021
Nov 03, 2021
Nov 03, 2021
Nov 03, 2021
Nov 03, 2021
Nov 03, 2021
Nov 03, 2021
Nov 03, 2021
Nov 03, 2021
Nov 03, 2021
Nov 03, 2021
Nov 03, 2021
Nov 03, 2021
Nov 03, 2021
Nov 03, 2021
Nov 03, 2021
Nov 03, 2021
Nov 03, 2021
Nov 03, 2021
Nov 04, 2021
Nov 04, 2021
Nov 04, 2021
Nov 04, 2021
Nov 04, 2021
Nov 04, 2021
Nov 04, 2021
Nov 04, 2021
Nov 04, 2021
Nov 04, 2021
Nov 04, 2021
Nov 04, 2021
Nov 04, 2021
Nov 04, 2021
Nov 04, 2021
Nov 04, 2021
Nov 05, 2021
Nov 05, 2021
Nov 05, 2021
Nov 05, 2021
Nov 05, 2021
Nov 05, 2021
Nov 05, 2021
Nov 05, 2021
Nov 05, 2021
Nov 05, 2021
Nov 05, 2021
Nov 05, 2021
Nov 05, 2021
Nov 05, 2021
Nov 05, 2021
Nov 05, 2021
Nov 05, 2021
Nov 05, 2021
Nov 05, 2021
Nov 05, 2021
Nov 06, 2021
Nov 06, 2021
Nov 06, 2021
Nov 06, 2021
Nov 07, 2021
Nov 07, 2021
Nov 07, 2021
Nov 07, 2021
Nov 07, 2021
Nov 07, 2021
Nov 07, 2021
Nov 07, 2021
Nov 07, 2021
Nov 07, 2021
Nov 07, 2021
Nov 08, 2021
Nov 08, 2021
Nov 08, 2021
Nov 08, 2021
Nov 08, 2021
Nov 08, 2021
Nov 08, 2021
Nov 08, 2021
Nov 08, 2021
Nov 08, 2021
Nov 08, 2021
Nov 08, 2021
Nov 08, 2021
Nov 08, 2021
Nov 09, 2021
Nov 09, 2021
Nov 10, 2021
Nov 10, 2021
Nov 10, 2021
Nov 10, 2021
Nov 10, 2021
Nov 10, 2021
Nov 10, 2021
Nov 10, 2021
Nov 10, 2021
Nov 10, 2021
Nov 10, 2021
Nov 10, 2021
Nov 10, 2021
Nov 11, 2021
Nov 11, 2021
Nov 11, 2021
Nov 11, 2021
Nov 11, 2021
Nov 11, 2021
Nov 11, 2021
Nov 11, 2021
Nov 12, 2021
Nov 12, 2021
Nov 12, 2021
Nov 12, 2021
Nov 12, 2021
Nov 13, 2021
Nov 13, 2021
Nov 13, 2021
Nov 13, 2021
Nov 13, 2021
Nov 13, 2021
Nov 13, 2021
Nov 13, 2021
Nov 13, 2021
Nov 14, 2021
Nov 14, 2021
Nov 14, 2021
Nov 15, 2021
Nov 15, 2021
Nov 15, 2021
Nov 15, 2021
Nov 15, 2021
Nov 15, 2021
Nov 15, 2021
Nov 15, 2021
Nov 15, 2021
Nov 15, 2021
Nov 15, 2021
Nov 15, 2021
Nov 15, 2021
Nov 15, 2021
Nov 16, 2021
Nov 16, 2021
Nov 16, 2021
Nov 16, 2021
Nov 16, 2021
Nov 16, 2021
Nov 16, 2021
Nov 16, 2021
Nov 16, 2021
Nov 16, 2021
Nov 16, 2021
Nov 16, 2021
Nov 16, 2021
Nov 17, 2021
Nov 17, 2021
Nov 17, 2021
Nov 25, 2021
Nov 26, 2021
Nov 26, 2021
Nov 27, 2021
Nov 27, 2021
Nov 28, 2021
Nov 30, 2021
Nov 30, 2021
Nov 30, 2021
Dec 02, 2021
Dec 08, 2021
Dec 08, 2021
Dec 09, 2021
Dec 10, 2021
Dec 13, 2021
Dec 13, 2021
Dec 13, 2021
Dec 13, 2021
Dec 13, 2021
Dec 13, 2021
Dec 13, 2021
Dec 13, 2021
Dec 13, 2021
Dec 13, 2021
Dec 13, 2021
Dec 13, 2021
Dec 13, 2021
Dec 13, 2021
Dec 13, 2021
Dec 13, 2021
Dec 14, 2021
Dec 14, 2021
Dec 14, 2021
Dec 14, 2021
Dec 16, 2021
Dec 20, 2021
Dec 21, 2021
Dec 21, 2021
Jan 04, 2022
Jan 04, 2022
Jan 04, 2022
Jan 04, 2022
Jan 05, 2022
Jan 06, 2022
Jan 17, 2022
Jan 19, 2022
Jan 26, 2022
Jan 31, 2022
Feb 01, 2022
Feb 01, 2022
Feb 01, 2022
Feb 01, 2022
Feb 11, 2022
Feb 18, 2022
Feb 24, 2022
Feb 26, 2022
Feb 28, 2022
Mar 01, 2022
Mar 01, 2022
Mar 02, 2022
Mar 02, 2022
Mar 03, 2022
Mar 03, 2022
Mar 04, 2022
Mar 06, 2022
Mar 10, 2022
Mar 10, 2022
Mar 10, 2022
Mar 10, 2022
Mar 11, 2022
Mar 27, 2022
Mar 28, 2022
Mar 28, 2022
Mar 29, 2022
Apr 01, 2022
Apr 06, 2022
Apr 09, 2022
Apr 09, 2022
Apr 09, 2022
Apr 09, 2022
Apr 09, 2022
Apr 28, 2022
May 10, 2022
May 12, 2022
May 18, 2022
May 18, 2022
May 22, 2022
May 24, 2022
May 28, 2022
May 28, 2022
Jul 15, 2022
Jul 24, 2022
Aug 16, 2022
Sep 10, 2022
Nov 23, 2022
Dec 28, 2022
Dec 28, 2022
Feb 20, 2023