Event
Thwart.
Cost: 1.
Resource:
Hero Action (thwart): Remove 2 threat from a scheme. If this removes the last threat on that scheme, draw 1 card.
"Don't be scared, honey. Just think about how jealous the other kids will be when you tell them how Iron Man resuced you." -- Tony Stark
The Rise of Red Skull #49.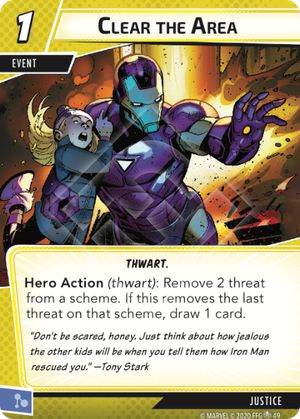 No review yet for this card.