Event
Tactic.
Cost: 0.
Resource:
Action: You get +1 hand size until the end of the phase.
"Well, if I run, that's not cool. And if I stay and get tasered, that's not cool either. I'm in a bit of a pickle." - Tony Stark
Ant-man #33.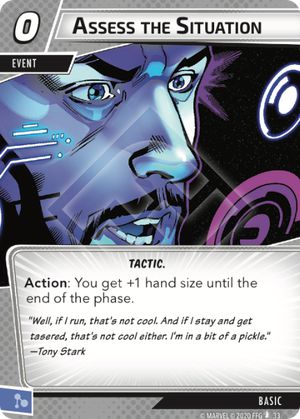 No review yet for this card.