Event
Thwart. Superpower.
Cost: 2.
Resource:
Hero Action (thwart): Remove 3 threat from a scheme and discard up to 4 cards from the top of your deck → remove 1 additional threat from that scheme for each different aspect discarded this way (Aggression, Justice, Leadership and Protection)
The Mad Titan's Shadow #39. Adam Warlock #12-13.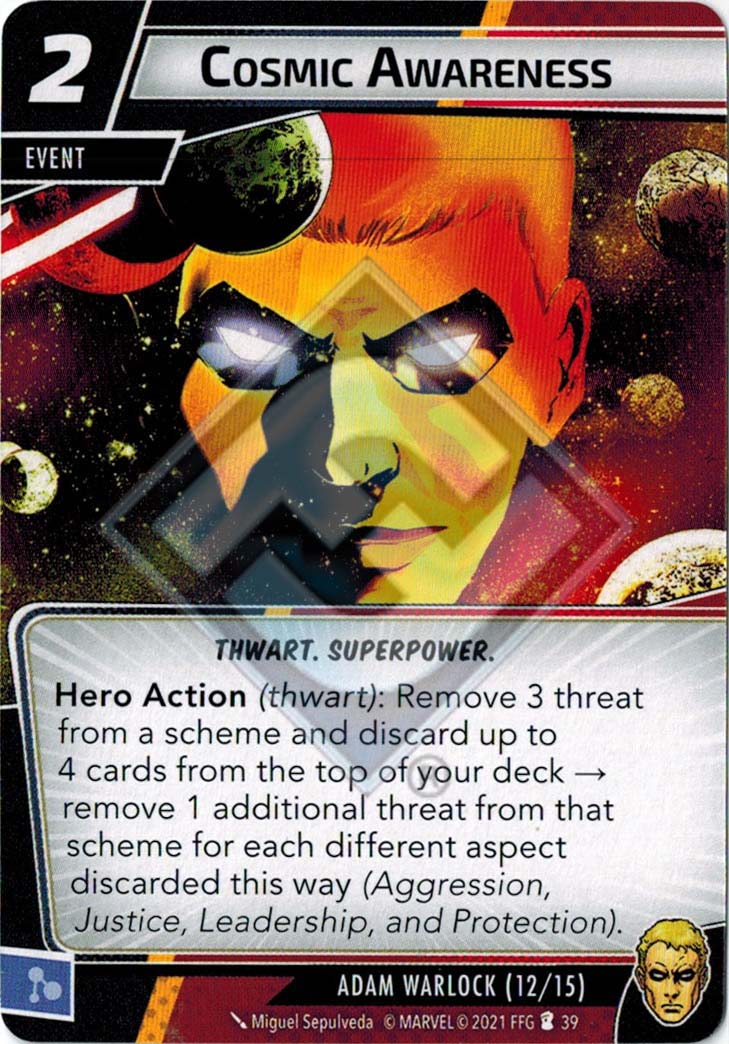 No review yet for this card.