Event
Attack. Spell.
Cost: 1.
Resource:
Play only if your identity has the Mystic trait. Max 1 per deck.
Hero Action (attack): Choose an enemy and discard up to 5 cards from the top of your deck → deal 1 damage to that enemy for each card discarded this way.
The Mad Titan's Shadow #43.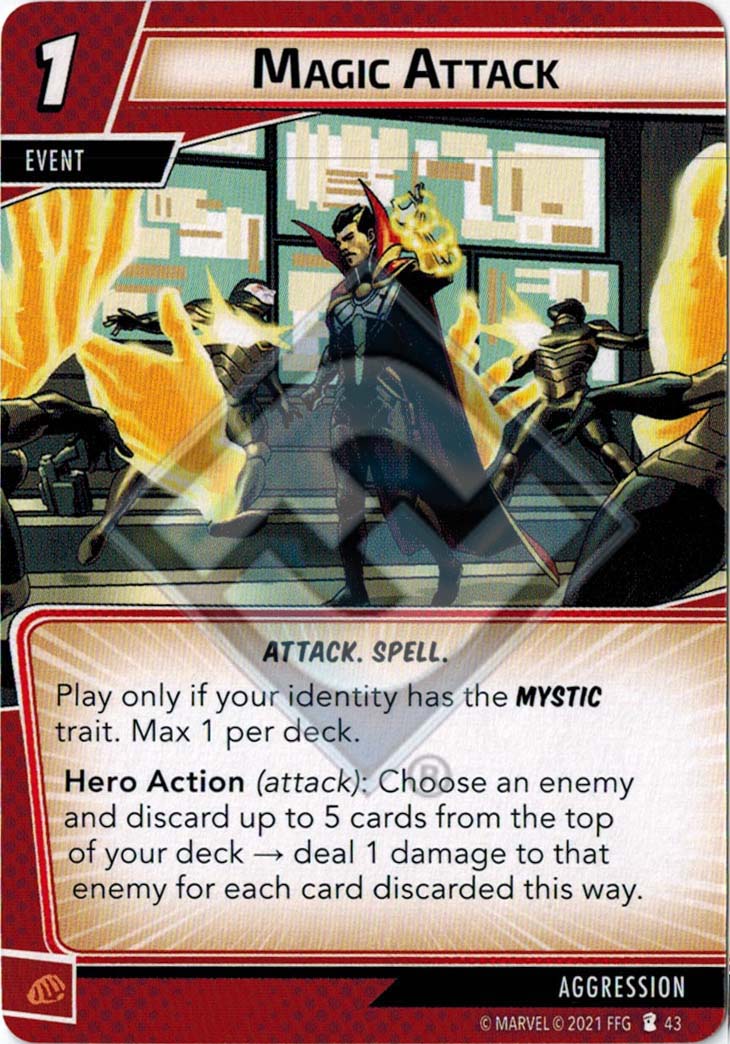 No review yet for this card.