Event
Spell.
Cost: 0.
Resource:
Play only if your identity has the Mystic trait.
Action: Draw 2 cards. Choose and discard 1 card from your hand.
"Every spell, every sigil, every manipulation... you must keep a close eye on everything so it doesn't backfire."
Morry Hollowell, Steve McNiven, & Dexter Vines
Scarlet Witch #19.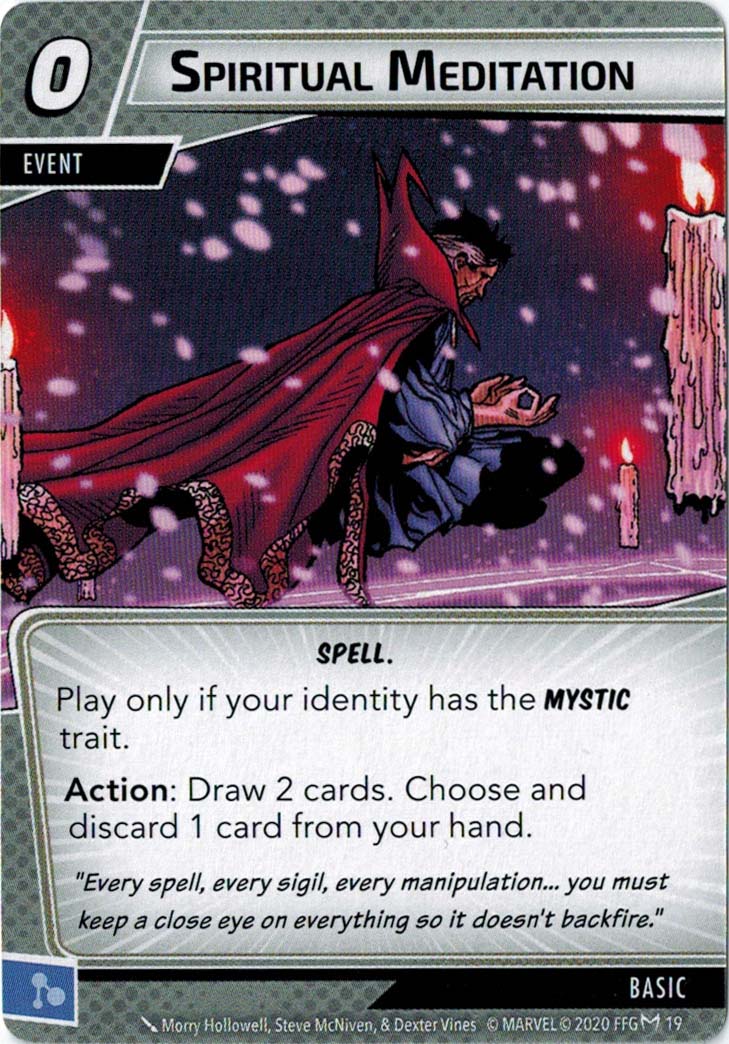 No review yet for this card.