Support
Location. S.H.I.E.L.D.
Cost: 3.
Resource:
Max 1 per player.
Action: Exhaust Helicarrier → choose a player. Reduce the resource cost of the next card that player plays this phase by 1.
"A flying aircraft carrier? You're kidding, right?" -- Jennifer Walters
Core Set #92.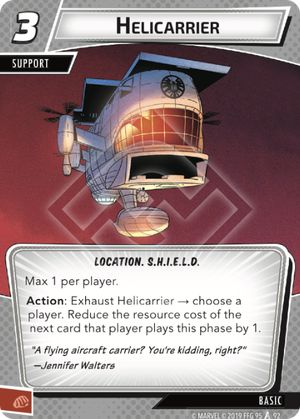 No review yet for this card.