Card draw simulator
Derived from
None. Self-made deck here.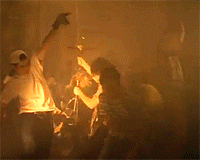 Here's my latest Aggression Ms Marvel deck that I've been having quite a bit of success with. The build will obviously go through quite a few changes once Thor comes out. A few cards may seem a bit out of place, but overall it still works really well, especially for minion-heavy encounters.
I initially put this together after I heard about the interaction of Melee with Embiggen! in that it turns into a 5/5 damage attack, which is pretty great. In doing so, I also just fell in love with the way Ms Marvel plays and how consistent she is with all of her cards, like her alter-ego ability, Aamir Khan, and Bruno Carrelli. Ms Marvel already does so much damage with Big Hands and Embiggen!, and I've added the aforementioned Melee and a couple Uppercut and Relentless Assault for some added layers of damage. No Tac Team and just focusing on as many Attack events as possible to get the most value out of Morphogenetics.
Ms Marvel also manages threat quite well too, and Chase Them Down complements Sneak By and Shrink to help her consistency in dealing with that.
Hulk is mainly in the deck as a meatshield. It may seem weird to have Hulk in a deck and not plan to attack with him, but he can tank quite a few hits for only a cost of 2. When we can build a deck with more , I'd definitely advise attacking with him more. There's an equal chance of just discarding him as there is for all the other effects, but tanking a hit or two and swinging for 3 is still really solid for 2 cost.
No Combat Training because you're almost exclusively relying on your events, but if you're playing multiplayer, definitely try to squeeze a couple copies in to help other players. Both caps, She-hulk, and Black Panther especially will be using their basic actions to attack quite a bit. I would suggest taking out either Uppercut or Relentless Assault to make room for them.
The future looks bright for this deck with all of the fun cards coming in Thor's pack*, but i think there's a lot of great value here already. It's an absolute monster at clearing away an army of minions.
UPDATE: given now that Thor's pack has been completely spoiled, my projected changes will be: -1 Avengers Mansion -2 First Aid -2 Uppercut OR Relentless Assault (with a preference to keep RA)
+1 Hercules +1 Valkyrie +1 Hall of Heroes +2 Battle Fury
Hall of Heroes and Battle Fury are the two that I mainly want to add. HoH is so synergistic for a deck like this, it's no contest to include it: you get paid for doing what the deck wants to do, and you're spending almost every turn in alter-ego at some point, you can reliably trigger it whenever you reach 3 counters (and fairly reliably on the same turn you got there). Battle Fury just means more Morphogenetics, which is always a good thing. Hercules seems right at home here, and is also definitely worth it at 6; he just gets easier to play the more minions you have. Swinging for a total of 9 is crazy. That said, I suspect he might be one of the first to cut or will be encounter-dependent. There seems to be plenty of left in the deck to get the kicker from Valkyrie fairly often, but even if you don't, that's only 1 damage that you've lost. I'm fairly confident she'll be a mainstay. Hulk is still not reliable in the final build (even though we got rid of some with the First Aid and a copy of Avengers Mansion, there's still an enormous amount left, but he's still a 2-cost meatshield that can swing after a couple of tanked hits.
Either way, I'm very excited to try out the newest version of the deck. Hall of Heroes is the main card that I think will push this to 11.