Ally
Asgard. Avenger.
Resource:
Response: After you play Thor from your hand, deal 2 damage to the villain (3 damage instead if you paid for this card using a resource).
"You wanna eat my hammer? Then by all means, take a big bite!"
Russell Dauberman & Matthew Wilson
Wasp #11.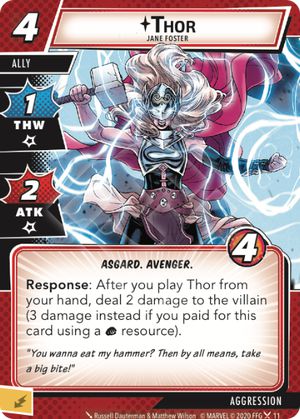 No review yet for this card.