Derived from
None. Self-made deck here.
SWEET CAROLINE, BAH BAH BAH!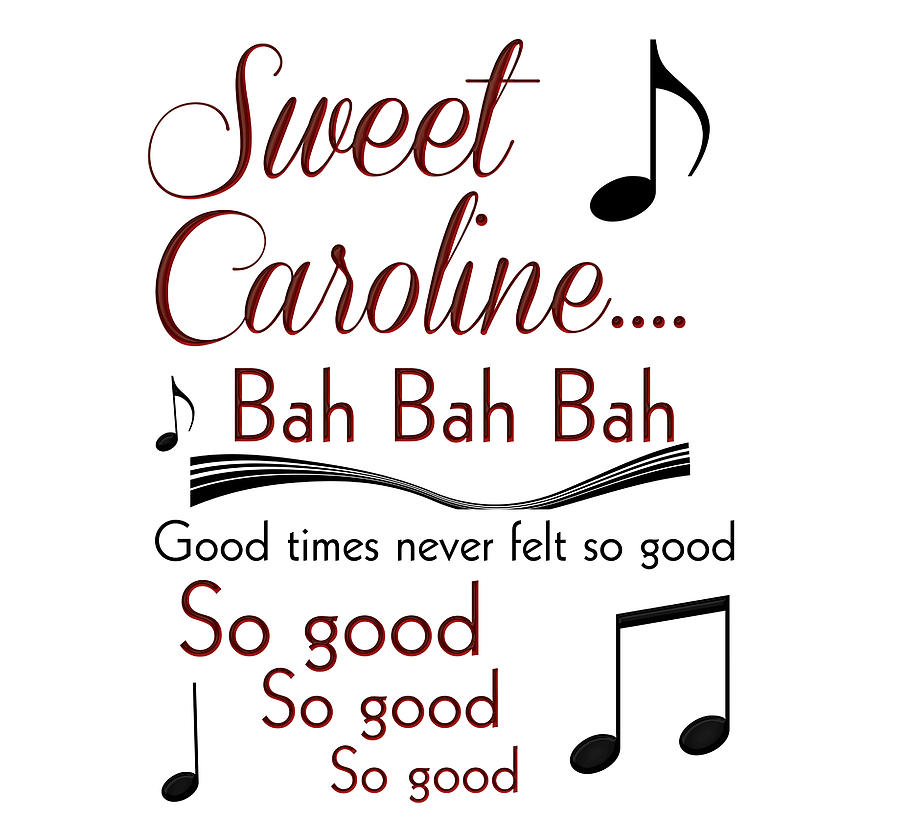 The concept here is to cheat allies into play with "put into play" effects to line up Touched for economy pieces. Mill effects set up combos in the discard to increase the efficacy of a trait-based strategy. Once her economy is sorted, Rogue can play multiple signature events per turn
Note: MarvelCDB counts Touched towards the deck size, this deck is actually 40 cards not 41 cards
Rogue Rouge | Rogue Jaune | Rogue Vert
---
How Rogue Works
Rogue's main gimmick is attaching Touched to a character in play, gaining their traits for the round and also a bonus from Touched depending on the type of card touched
FAQ:
Overkill, retaliate, and stalwart are not traits so touching a character with those keywords, does not grant them. She must get them from the corresponding type of card on Touched or through other means
The traits gained from the card stay on Rogue, even if Touched moves, the character leaves play, or Rogue flips to alter-ego

Note that she will lose aerial if she moves Touched off an ally, UNLESS that ally itself had aerial in which case she will gain that trait for the round

Superpower Adaptation can only pull events of the same designation as the card that Touched is attached to

If Touched is attached to a basic ally, then you can get a basic event from the owner's discard pile; if attached to an aspect ally, then you can get an aspect event of matching color from the owner's discard pile; if attached to a signature ally, hero, or alter-ego, you can get a signature event from the owner's discard pile (she will not gain stalwart from touching an alter-ego)
Rogue can Make the Call allies from multiplayer discards, touch them, and use Superpower Adaptation to dig through the ally's owner's discard instead of her own
Longshot from Mojomania is owned by the scenario, and cannot be used with Superpower Adaptation

"Put into play" is a unique mechanic from "playing" a card that ignores that card's play restrictions. Just like how "put into play" does not trigger the when revealed effects on encounter cards, Summoning Spell and Make the Call allow for playing Ghost-Spider and Gamora, even when their play restrictions are not met
If Misled is coming up in the deck from Rogue's nemesis set, milling it off the deck with one of the many mill effects here will send it to the encounter discard without it ever triggering!

---
Hands, Touching Hands
Reaching Out
There are a couple "pockets" of cards to reach into:
---
Touching Me...TOUCHING YOOOOOUUUUUU
Unfortunately, Rogue's signature events split her kit focus by rewarding touching the villain every turn as retaliate is always the best keyword for them. Stun, confuse, and tough are all worth much more than "draw 1 card" or "deal 2 extra points of value". The drawn card is often dead in many cases!
---
One, Touching One
We need some serious +1s, because Rogue has an economy problem, see caveats section down below. From experience, Rogue needs about two additional economy cards to start feeling like a normal hero, as a kit full of 2+ cost cards leads to turns of "play one card, make a basic action, and pass". It becomes very difficult to play trait-strategies when she can't line up allies and also play the trait-matching cards in the same turn
The goal here is to line up enough +1s to be able to start affording more card plays. Redundancies are in place to maximize the chances of propping up her economy, even if some of these are milled. Knowing what ally+economy trait combos are still left in the deck (or playable from discard) is very important to piloting this deck well or deciding when to Summoning Spell. All of these have pros and cons, but with enough overlap she can get her engine going!
Note that in multiplayer, Rogue can touch a mutant alter-ego to be able to play X-Gene and Weapon X from hero form, making them much easier to get down
---
Good Times Never Seemed So Good
Team Training extends the "good times" with our allies. An extra hp is an extra turn where Rogue can draw into the matching trait card. For example, after playing Beast, Rogue now gets 3 turns instead of 2 to draw into Ingenuity, a 50% odds increase!
Rogue is going to be eating a lot of attacks, since chumping her allies means not using them for their traits. Extra ally hp means she can sometimes basic defend and still not have to worry about threat or damage thanks to allies taking care of it
---
Pour Some Sugah on our Multiplayer Partners!
Multiplayer
Rogue excels most in multiplayer with multiple discard piles to tutor from. Unfortunately, most of the time her own events are better to grab than anything else, and being able to grab an event at a time that 1) it is playable and 2) she can afford it is very difficult to accomplish. Stalwart on command is also not beating out the status utility of putting Touched on the villain. If built with a specific partner in mind though, she can really shine! A Protection partner can pass her a Dauntless for instance!
I've put together a handy spreadsheet analyzing multiplayer partners for Rogue, primarily looking at:
1) What traits does the hero bring?
2) Does the hero have aerial access so she can get aerial+stalwart at the same time?
3) Noteworthy events in bold
4) Does the hero have a signature ally, and what traits does that ally provide?
5) Does the hero have superpowers in kit that Rogue can play with her own copy of Deft Focus (after taking them with Superpower Adaptation)?
From this analysis, and having run a few of the combinations I've come up with some ideal and not ideal pairings:
Top Characters Rogue Likes:
Top Characters that Like Rogue:
Worst Rogue Pairings
What are your thoughts on the best and worst Rogue partners?
---
Other Cards and What Not to Include
Various "40th cards" have cycled in and out over the months
Team-Building Exercise is actually quite bad, as most trait-specific upgrades and supports don't actually have the related trait themselves. Already needing the trait in order to activate TBE, doesn't help very much and sacrifices the opportunity to put Touched on the villain
Rapid Response can help keep Kaluu or a traited ally in play
The Power Ofs help offset her economy
Adam Warlock is another Mystic traited ally with a neat ability, but Kaluu's dual-traits, lower cost, easy access, and survivability lead to him being cut
Maria Hill is a fine 40th, but isn't the best hit off Summoning Spell due to lack of good traits
Black Panther is completely unnecessary thanks to Superpower Adaptation
Spiritual Meditation should always be a consideration for a Mystic deck, but no basic mystic allies means that it can't be pulled from Superpower Adaptation
Moon Girl is theoretically great if Rogue can ever get Ingenuity, Quincarrier, and The X-Jet in play at the same time, but requiring Beast to already be in play sinks her
Honorary Guardian helps to play Gamora naturally and the extra health is appreciated when face tanking to save the allies, but needing Gamora to already be in play was too difficult and the opportunity cost of putting Touched on the villain or another ally was high
Beauty and the Thief is hard to recur since it relies on having both Gambit and a basic ally out
---
Rogue Caveats
Skip straight to the comments if you want, the remainder is existential Rogue design analysis
I was so excited upon the Rogue reveal that she became the first hero I played on the same day as reveal. I was ready for Spider-Woman's reign at the top of my list to be seriously challenged by another hero with creative and free flowing deckbuilding. But Rogue has some serious shortcomings that will become more apparent once she becomes more widely available. Here are some takeaways of three months of testing with her:
Rogue has the worst economy in the game (aside from arguably Hulk). Her kit is 31 total resource cost, or about 2 resources per card (I'm estimating Superpower Adaptation at being 2-cost most of the time), without any resource cards, abilities, or upgrades

For comparison, Hulk's kit costs a total of 30 and he has both a resource support and triple resources, though lacking in hand size. Still, not a great comparison for Rogue to have

Not being able to move Touched except with Skin Contact or Energy Transfer is incredibly limiting. To make matters worse, Rogue's kit has more benefits for not touching friendly characters, splitting her focus. Rogue is often at odd with her own aspect cards, compared to a hero like Spider-Woman, who is incentivized to play her aspect cards
These two major shortcomings leave her actual play to leave something to be desired compared to her theory crafting. A severely restricted economy and split kit make running any trait-focused builds difficult
For instance, a deck focusing on a single additional trait is usually inferior to running a hero that has that trait already, and makes multiplayer a fight over who gets to play the unique cards of that trait.

On the other hand, a deck filled with multiple traits has difficulty lining up those traits with any consistency, drawing dead hands.
I ran into limitation after limitation after 50-something test plays across various decks, aspects, and traits; usually resulting in frustration and disappointment. The most success I've had with Rogue is to play her completely ignoring the only unique thing she brings to the table; statusing the villain like a discount Miles Morales and ready-stacking with 3-stats from Jacket, using Utopia and Ever Vigilant; while Dauntless gives her retaliate and Med Team Gambit gives her reliable event recursion in the same vein as Team Training Kaluu in this deck.
But not leveraging her trait ability in any way is not interesting to me. For me to be satisfied I need:
A build that utilizes more than one trait (so as not to be inferior to a hero that naturally has that trait), but in a manner that is unique and successful to her
I'm presenting this deck as what I consider the best way to leverage her uniqueness for all you fellow Johnny players out there! Hope you fellows enjoy it and see you at the next convention!
30 comments
Feb 24, 2023
Feb 24, 2023
Feb 24, 2023
Feb 24, 2023
Feb 24, 2023
Feb 25, 2023
Feb 25, 2023
Feb 25, 2023
Feb 25, 2023
Feb 25, 2023
Feb 25, 2023
Feb 25, 2023
Feb 26, 2023
Feb 26, 2023
Feb 27, 2023
Feb 27, 2023
Feb 27, 2023
Feb 27, 2023
Mar 02, 2023
Mar 03, 2023
Mar 05, 2023
Mar 14, 2023
Mar 14, 2023
Mar 15, 2023
Mar 18, 2023
Apr 01, 2023
Apr 01, 2023
May 07, 2023
Jun 24, 2023
Aug 22, 2023