Support
Condition.
Cost: 2.
Resource:
Play under any player's control. Max 1 per player.
Each ally you control gets +1 hit point.
"We mostly just wait for Cap to yell 'Avengers Aseemble' and attack in the same direction as him" -- Clint Barton
The Rise of Red Skull #16.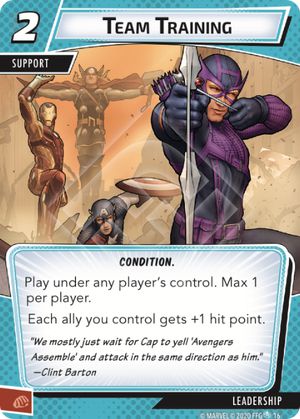 No review yet for this card.