Event
Superpower.
Cost: 0.
Resource:
Hero Action: If Touched is attached to a friendly character, search its owner's discard pile for an event that belong's to the same classification as that character (identity-specific, aspect, or basic) → add that event to your hand.
V. D'Ambrosio & J. Mena Guerrero
Rogue #9. Rogue #14-16.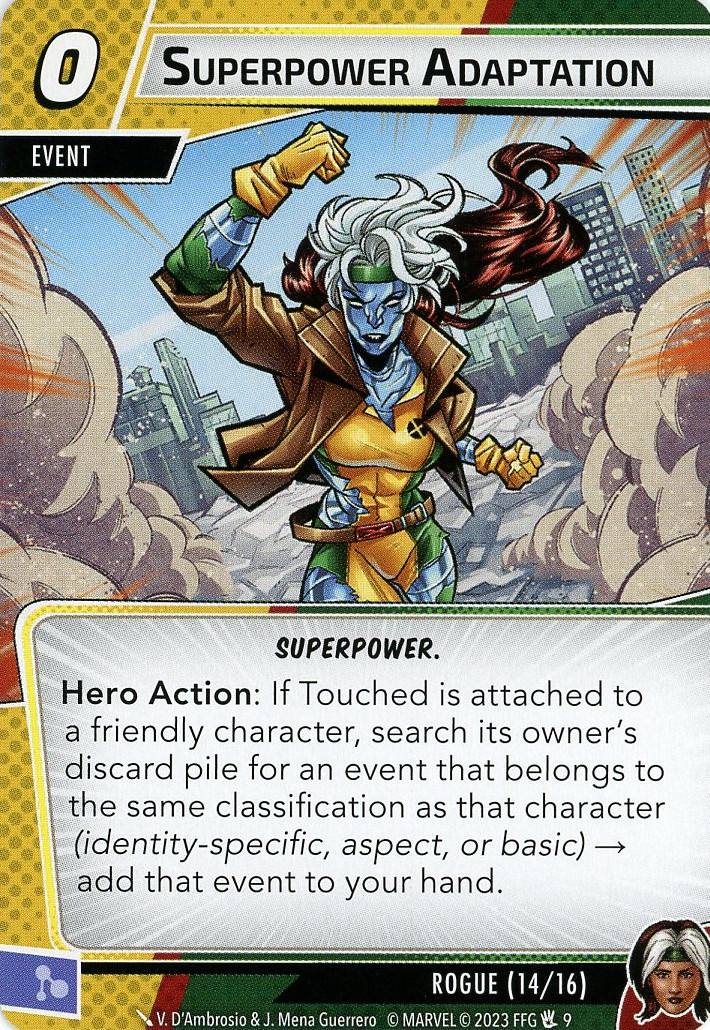 No review yet for this card.