Derived from
None. Self-made deck here.
Do Not Choose Violence this Turn
---
X-23 is amazing at dealing damage, this is known. That will be well documented by many others and will draw a lot of comparisons to Wolverine. However, the big differentiator is that X-23 is really good at thwarting and doesn't need thwart events to do thwarting. So I went with my favorite aspect, Justice, to show a non-violent side of X-23, but don't fret she can still choose violence when needed.
Important note: Grim Resolve is going to be a pretty key card to ready you throughout the game. You can use the claws but that does more damage and if you plan to thwart and carry the team on threat control then Grim Resolve is a great solution.
So what does a X-23 Justice deck look like?
Specialized Training
In true solo X23 can clear this side scheme multiple ways!
Basic thwart side scheme, claws to ready, basic thwart again, and the Honey Badger takes the last off, oh and now you are standing with and have a Training upgrade that can draw you another card
Basic thwart the main, claws to ready, basic thwart with Animal Instinct the side scheme and uhhh done
Basic thwart side scheme, claws to ready, basic thwart with Making an Entrance, and you healed the damage from claws
Even in multiplayer she can really do some work on it. Like take the second example above if you used the first basic thwart on the side scheme instead of the main that would have been 7 threat removed, in fact example 1 has you ready at the end of that sequence so if you thwarted again that would also be 7 threat removed. Have Honey Badger AND Animal Instinct, then you removed 10 and that's enough to clear it in 2 player.
I am focusing on this example to highlight just how much output X-23 has when it comes to thwarting.
Cheap, but tasteful
No doubles, but look at the cost of these cards. The beauty here is that every card coming to hand can contribute. One Way or Another is putting cards into your hand you can likely use. Even if you draw claw mastery after a ready or two it still may be worthwhile to play it to deal more damage. Deck is not an ultra thinning deck but what is here is cheap to get down and you can really accelerate through the deck via the training upgrade you get from Specialized Training, One Way or Another, and Skilled Investigator.
I know earlier I mentioned that this deck can allow you to stay in hero form longer, but do take advantage of Alter Ego when the main is well under control and especially if the villain is confused as well. From AE you can use X-Mansion to heal Honey Badger, use her AE ability to shuffle back in Sisterly Bond and draw a card, or use Honey Badger's last HP to got the discard and then shuffle her back and draw a card and replay her via Sisterhood. Also you can play Angel cheaper from AE, making this deck effectively have no 3 cost cards. So there is good reason to be in AE occasionally!
Choose violence
---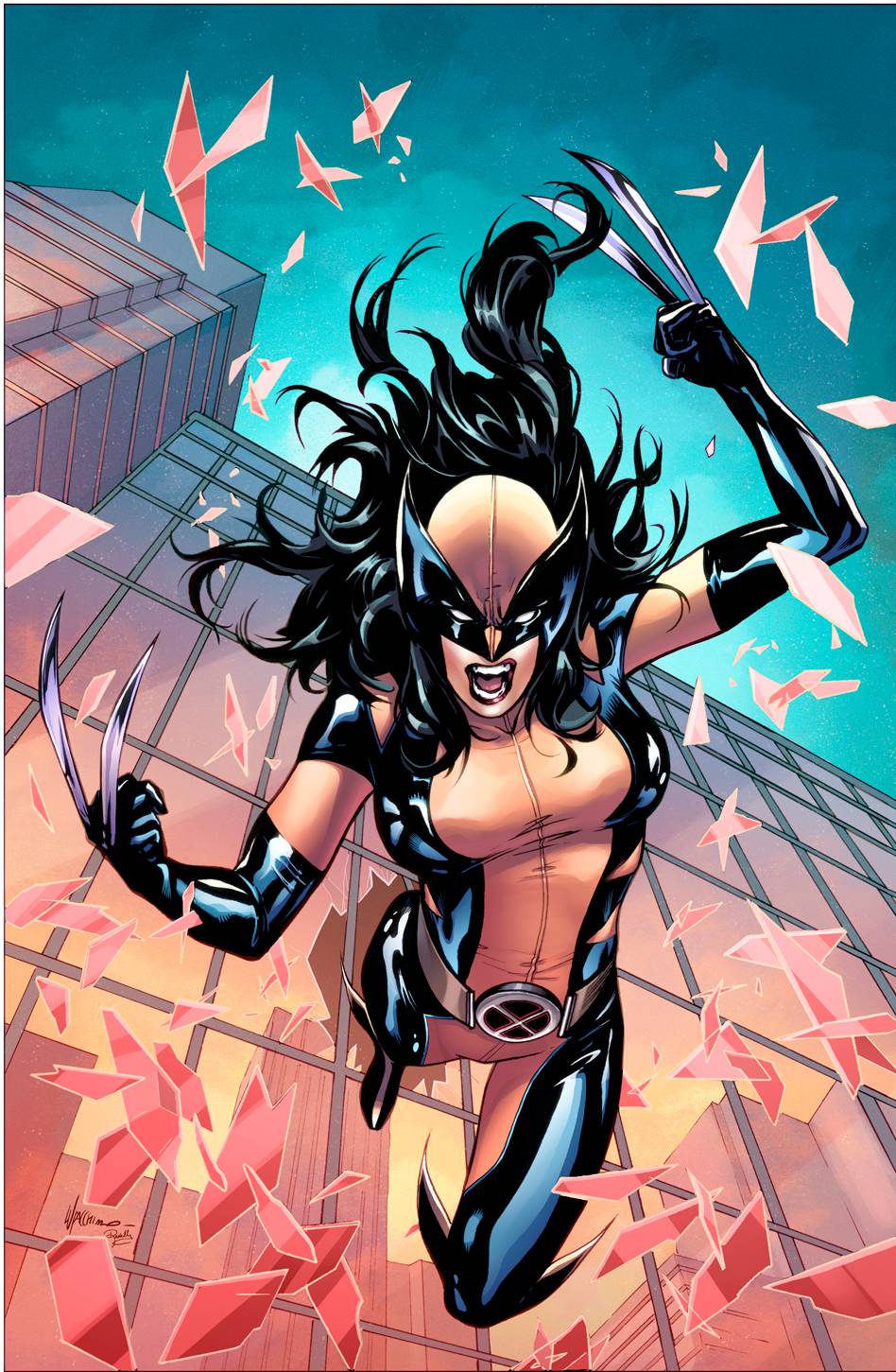 Literally on any turn you can flip a switch and dole out a ton of damage. It's part of why I love X-23 in Justice. She's got boat loads of damage built in, and the aspect allows her to run cheap cards that are still highly effective. You can even split your turns really well by thwarting and attacking some. It is not out of the ordinary to be able clear 10+ threat AND deal around 20 damage in a single turn. Claw Mastery and Sisterly Bond is a fun combo as well, so get #sister back in your deck with Laura's AE ability! When you need to choose violence X-23 is almost always ready.
Happy release weekend! Hopefully you have a great time with X-23 and Deadpool!
P.S.ideboard
If you find yourself playing a scenario that has no or very few sideschemes in the encounter deck consider the following:
-2 One Way or Another +1 Heroic Intuition - just increases your chances to play it and could play the second on someone else. +1 Ally if playing solo (your pick!) or Skilled Investigator in Multiplayer
Just keep in mind there are scenarios that have very few side schemes but One Way or Another is still great. Magog comes to mind where Pump Up the Crowd can help you win.
And if you find yourself in a game with Angel, no worries just sub out the Angel ally for another ally. The Angel ally is only here because it costs 2 in Alter Ego.