Action: Exhaust this ally and discard 1 card from your hand → deal X damage to an enemy, where X is the number of printed resources on that card.
"You see I', literally pointing arrows at your, right?."
The Rise of Red Skull #11.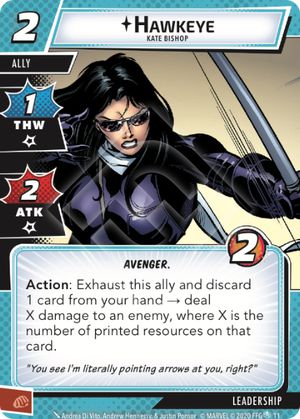 No review yet for this card.