Event
Superpower.
Cost: 1.
Resource:
Hero Action: Spend X resources → deal X damages to the villain and each minion engaged with you. This attack ignores tough statuses card if you have the Aerial trait.
"I say thee, nay!" -- Thor
Thor #6. Thor #9-10.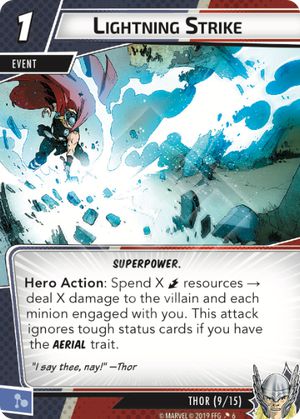 No review yet for this card.