Villain. Stage 1
Android.
Attack: 2. Scheme: 1. Health: 17.
Forced Response: After Ultron attacks you, choose to either place 1 threat on the main scheme or put the top card of your deck into play facedown, engaged with you as a [[Drone]] minion.
Core Set #134. Ultron #1.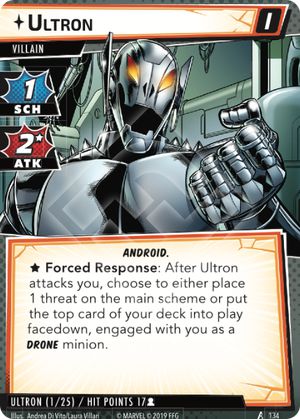 No review yet for this card.