Upgrade
Armor. Tech.
Cost: 1.
Resource:
While you are in hero form, you get +1 hand size for each facedown encounter card in front of you (to a maximum of +3 hand size)
"You can't see that I'm judging you, but I'm judging you." — Star-Lord
Julian Lopez
Star-Lord #10. Star-Lord #15.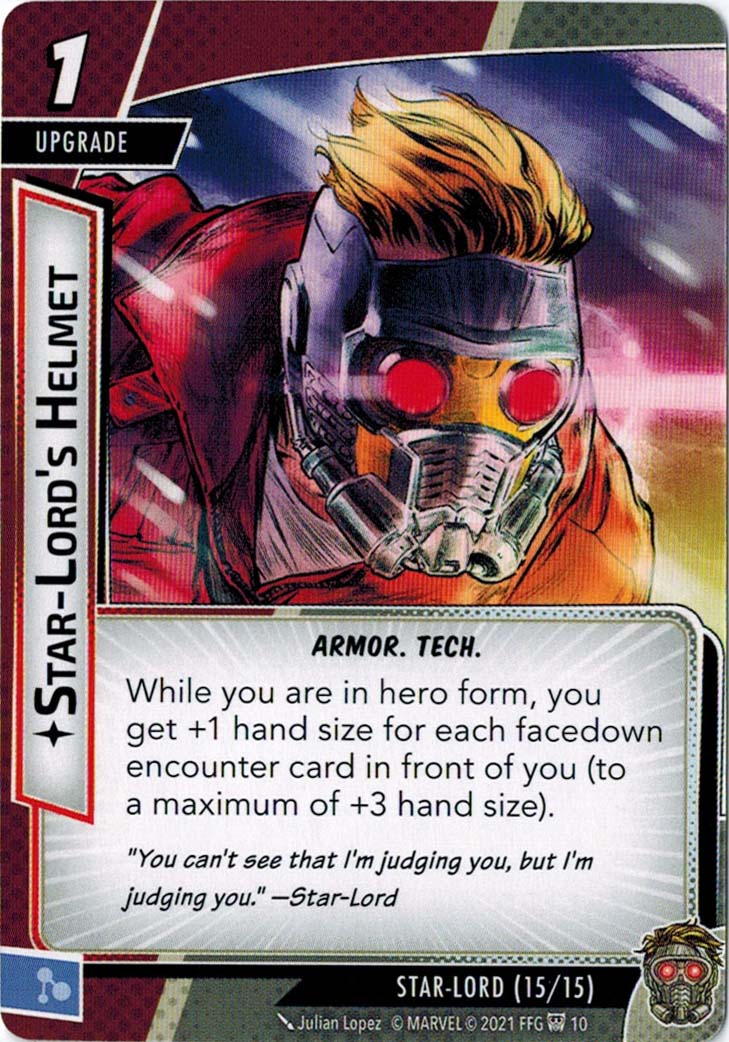 No review yet for this card.