Upgrade
Title.
Cost: 3.
Resource:
Each guardian character you control gets +1 THW.
"I know we all hate each other and we all tried to kill one another. But from now on, and until the job is done, we're Guardians." — Peter Quill
Star-Lord #9. Star-Lord #14.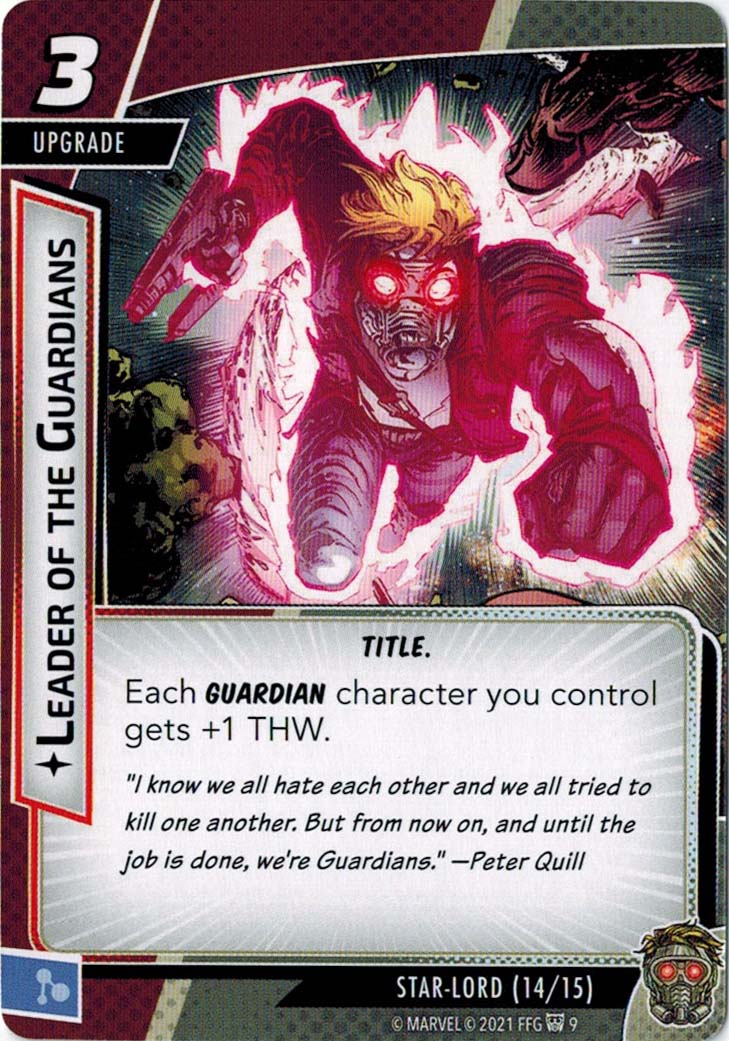 No review yet for this card.