Upgrade
Item. Tech.
Cost: 2.
Resource:
Star-Lord gains the aerial trait.
Hero Interrupt: When Star-Lord would take any amount of damage, exhaust Jet Boots → prevent 1 of that damage for each facedown encounter card in front of you.
Julian Lopez
Star-Lord #8. Star-Lord #13.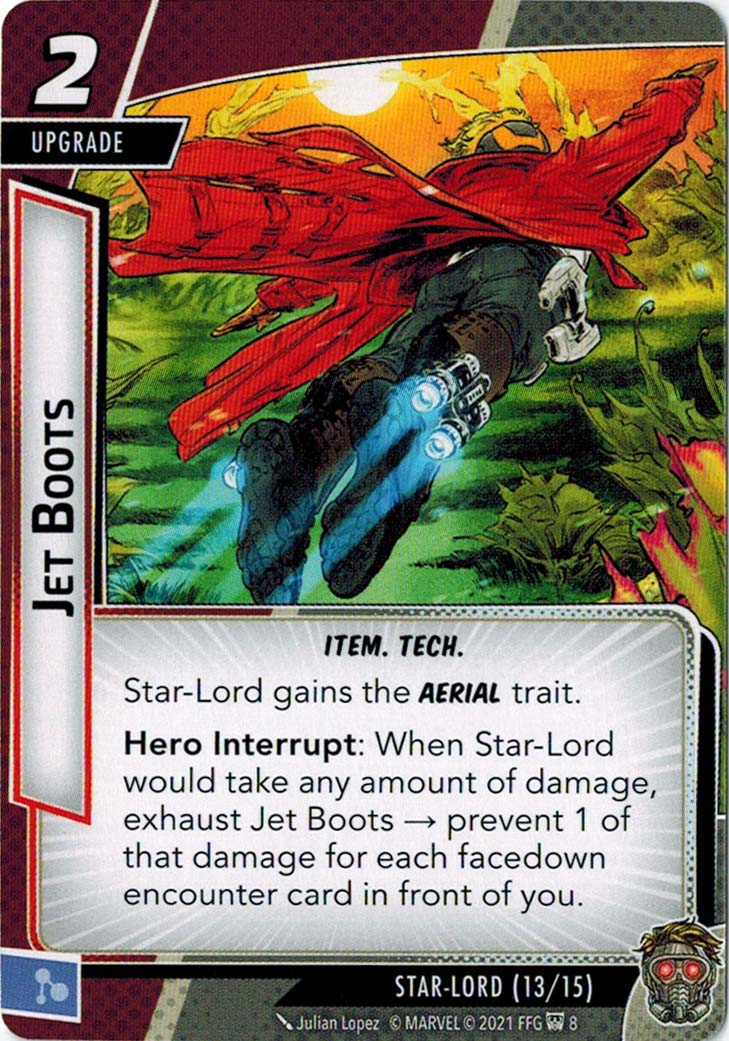 No review yet for this card.