Give to the Kamala Khan player
You may flip to your alter-ego form. Choose:
- Exhaust Kamala Khan → remove Home by Dawn from the game.
- Discard 1 Persona support you control. If no support was discarded this way, this card gains surge. Discard this obligation.
Boost:
Ms. Marvel #25. Ms. Marvel #.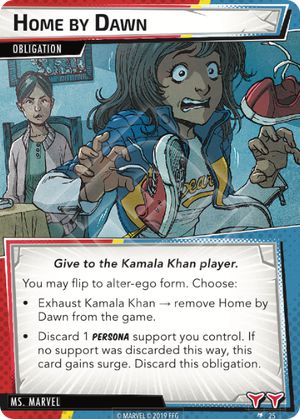 No review yet for this card.