Side Scheme
Starting Threat: 2.
The Inventor has convinced the youth of Jersey City that they should serve as human batteries for his experiments
When Revealed: Discard the top card of each player's deck for each ally and Persona support in play.
Boost:
Ms. Marvel #26. Ms. Marvel Nemesis #1.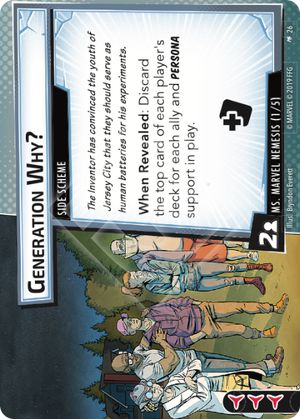 No review yet for this card.