Upgrade
Item. Tech.
Cost: 2.
Resource:
Hero Action: Exhaust Arc Reactor → ready Iron Man.
"When I put on this armor, I took on more power than any human was ever intended to have... and maybe more responsibility than my heart can truly bear." -- Tony Stark
Core Set #35. Iron Man #9.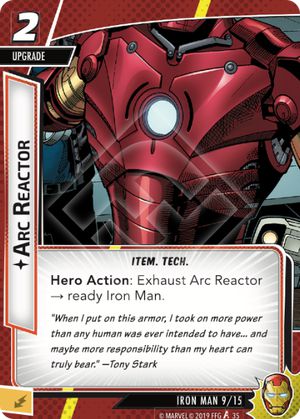 No review yet for this card.