Support
Location.
Cost: 2.
Resource:
Alter-Ego Action: Exhaust Stark Tower → choose a player. That player returns the topmost Tech upgrade in their discard pile to their hand.
"I was hoping for something a little bigger. But this will do." -- Tony Stark
Core Set #34. Iron Man #8.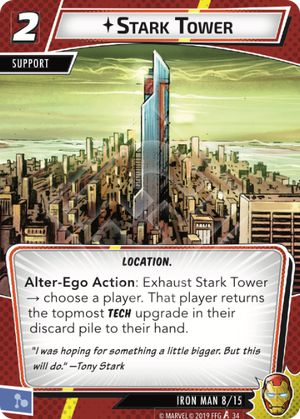 No review yet for this card.