Upgrade
Superpower.
Cost: 0.
Resource:
Max 1 per player.
Action: Spend X resources → put X energy counters here.
Hero Action (attack): Discard Energy Channel → deal 2 damage to an enemy (to a maximum of 10) for each energy counter here.
Core Set #18. Captain Marvel #14-15.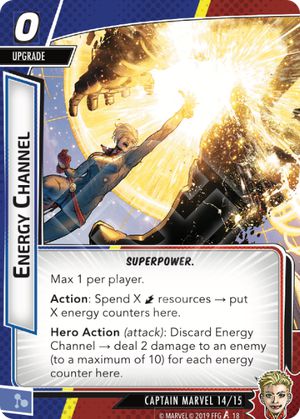 No review yet for this card.