Support
Location. S.H.I.E.L.D.
Cost: 1.
Resource:
Action: Exhaust Alpha Flight Station, choose and discard 1 card from your hand → draw 1 card (draw 2 cards instead if you are Carol Danvers).
This low-orbit space station can beam cargo and crew to and from the Triskelion
Core Set #15. Captain Marvel #10.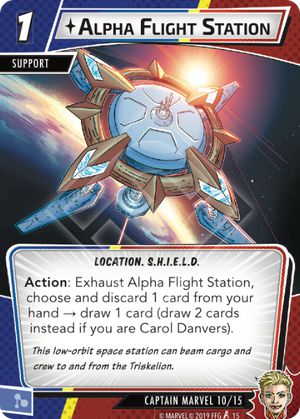 No review yet for this card.