Event
Thwart.
Cost: 2.
Resource:
Hero Action (thwart): Remove 2 threat from a scheme. Then, if you have the Aerial trait, remove 2 threat from a different scheme.
"This is one of the more impressive messes I've ever seen." -- Carol Danvers
Core Set #12. Captain Marvel #2-4.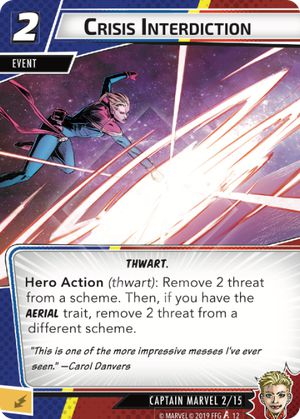 No review yet for this card.