Event
S.H.I.E.L.D. Tactic.
Cost: 0.
Resource:
Action: Exhaust 1 S.H.I.E.L.D. card you control → look at the top 4 cards of a player deck or the encounter deck. Discard any number of those, and put the others on the top and/or bottom of that deck in any order.
Sinister Motives #43.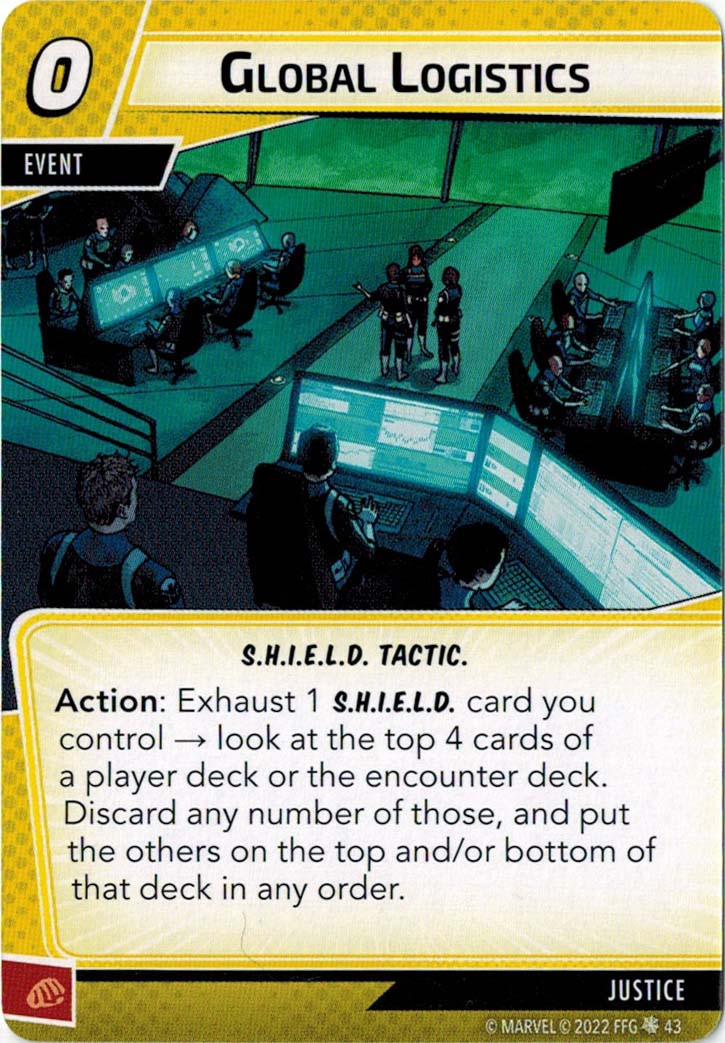 No review yet for this card.