Event
S.H.I.E.L.D. Tactic.
Cost: 0.
Resource:
Action: Exhaust up to 3 S.H.I.E.L.D. cards you control and choose a scheme → remove 2 threat from that scheme for each card exhausted this way.
"This is now the jurisdiction of the Strategic Homeland Intervention, Enforcement, and Logistics Division!"
Sinister Motives #42.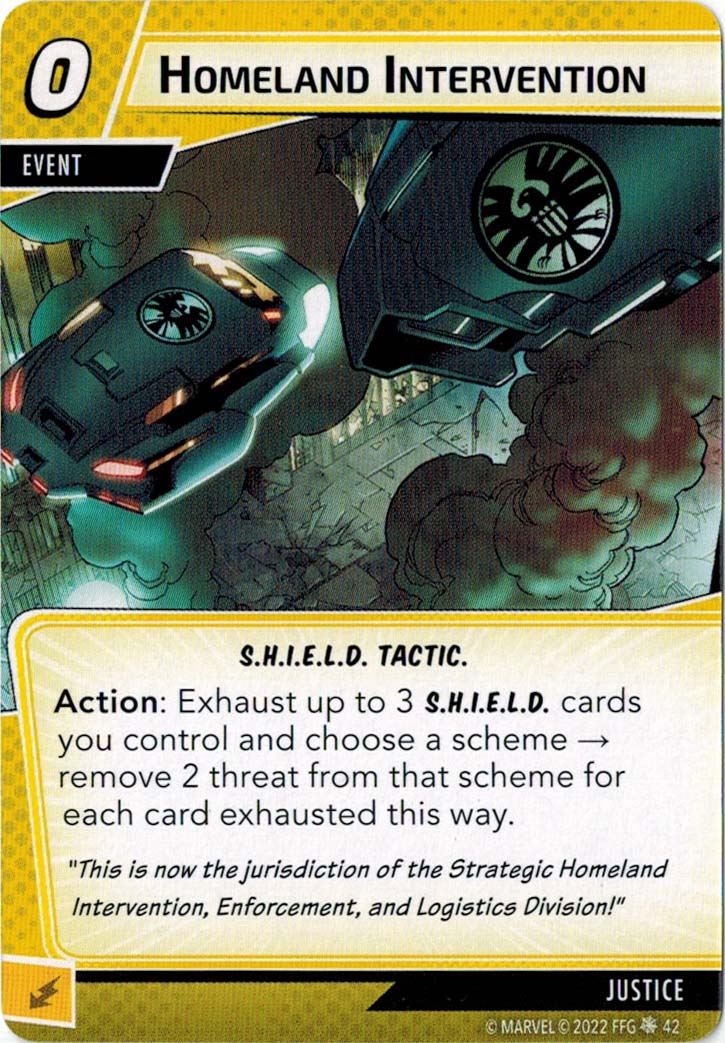 No review yet for this card.