Event
Superpower.
Cost: 2.
Resource:
Requirement (). (While paying for this card, spend the listed resources.)
Hero Interrupt: When an enemy would activate, cancel that activation. If a minion's activation was cancelled this way, deal 4 damage to that minion.
Sinister Motives #6. Ghost-Spider #10-11.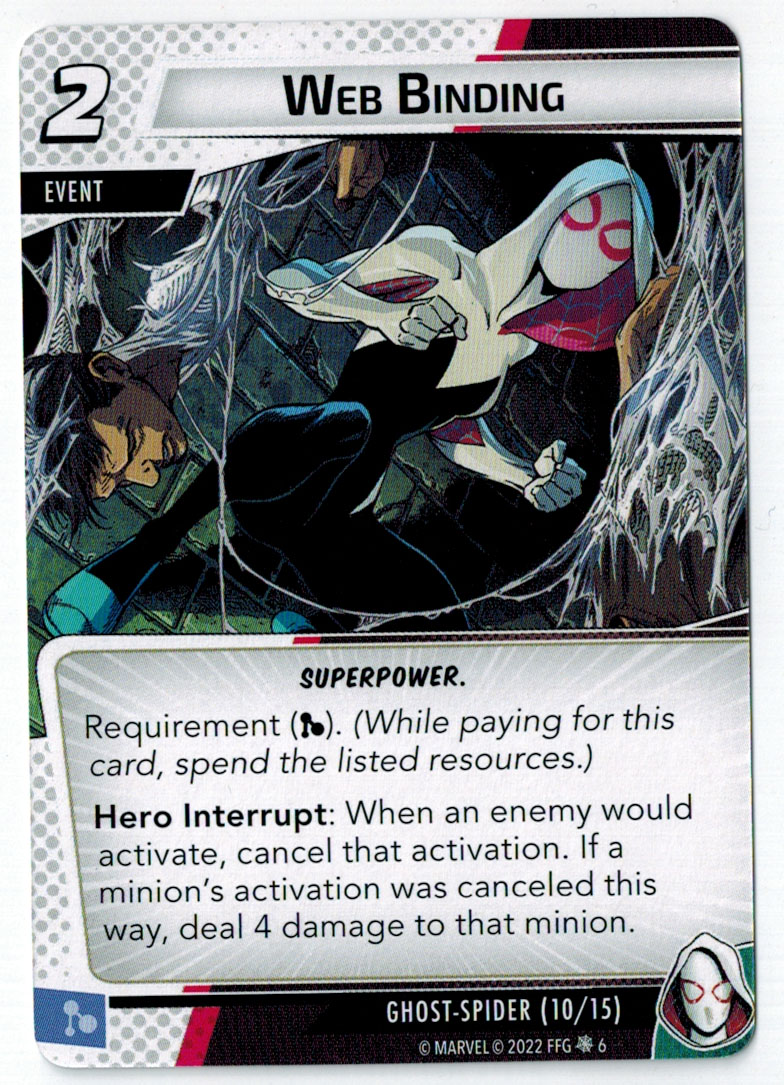 No review yet for this card.