Support
Vehicle.
Cost: 3.
Resource:
Hero Interrupt When you would take any amount of damage from the villain's attack, discard this card → prevent all of that damage. Change to alter-ego form and draw 2 cards.
"Ridin' in style!" — Peter Quill
Scott Drummond
Star-Lord #6. Star-Lord #10.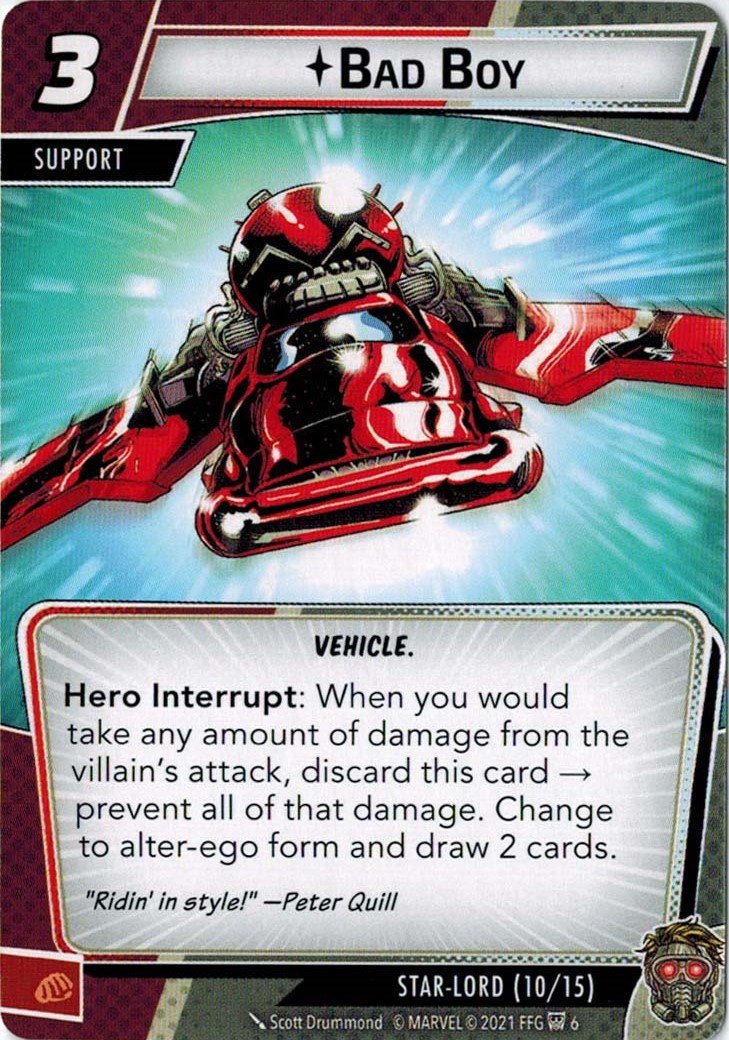 No review yet for this card.