Environment
Aerial. Vehicle.
Forced Interrupt: When the villain phase begins, place 1 evasion counter here.
Shoot the Thrusters! - First Player Action: Exhaust the Milano and spend up to 2 resources of any type → remove 1 evasion counter from here for each resource spent this way.
Galaxy's Most Wanted #93. Nebula #6.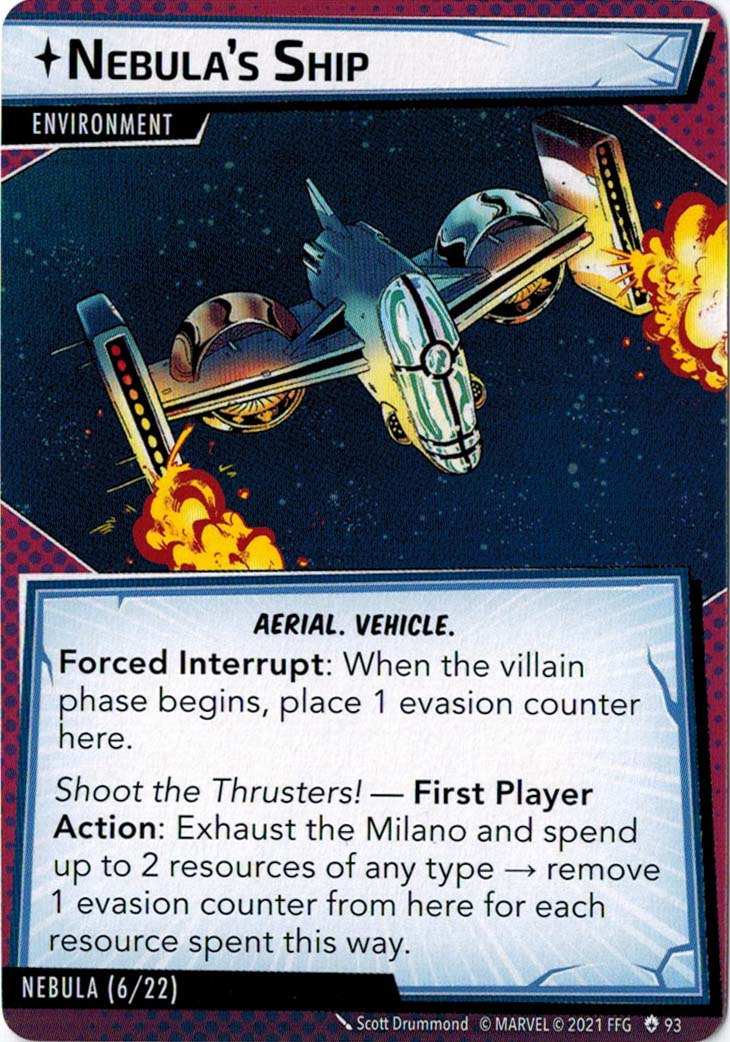 No review yet for this card.