When Revealed: Search the encounter deck and discard pile for Luminous and put her into play engaged with you. Discard the top card of the encounter deck. If 2 or more boost icons were discarded this way, Luminous activates against you.
Boost:
Miguel Sepulveda
Scarlet Witch #27. Scarlet Witch Nemesis #4.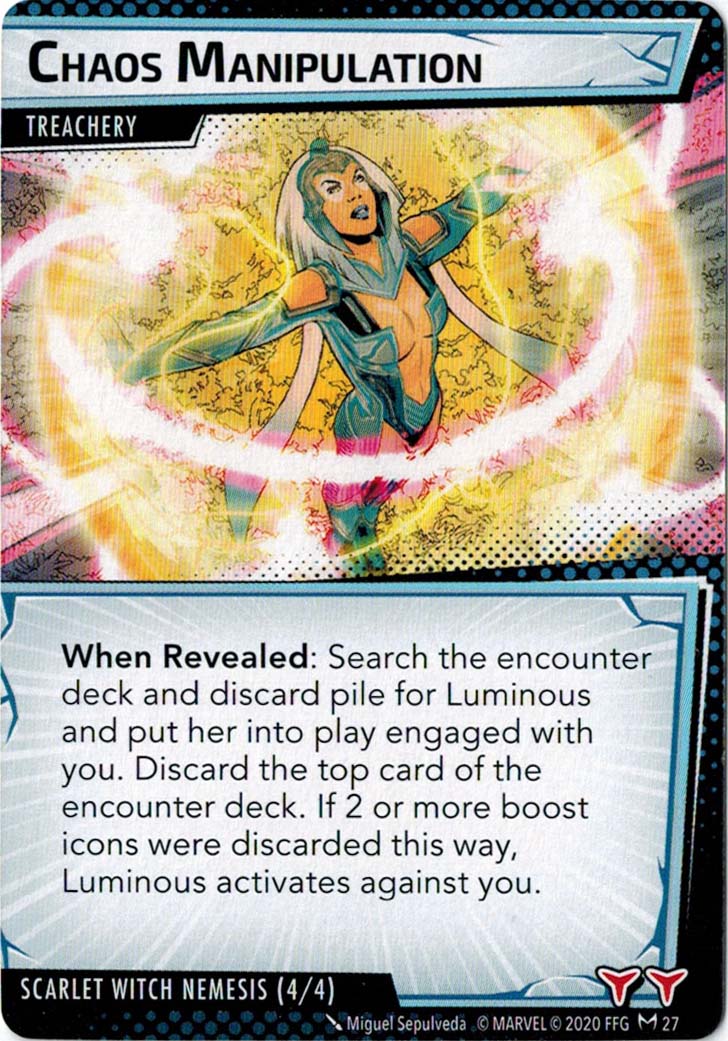 No review yet for this card.