Hero Response: After you change form, your hero gets +1 THW, +1 ATK, +1 DEF until the end of the round.
"If you mess with one of us, you mess with all of us!" Even if I'm the last one." - Nova
Ant-man #16.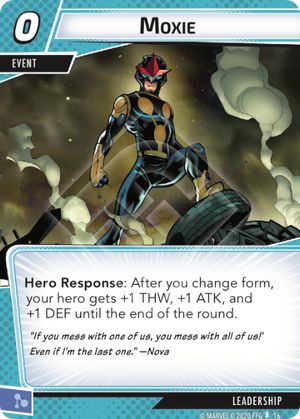 No review yet for this card.