Event
Superpower.
Cost: 3.
Resource:
Hero Interrupt: When you make a basic attack, you get +10 ATK for that attack. If you paid for this card using only resources, that attack gains overkill.
"When Hulk smash something, it stay smashed!" -- Hulk
Hulk #3. Hulk #3-4.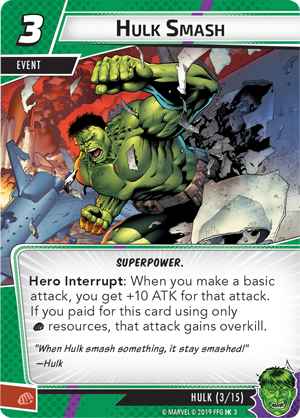 No review yet for this card.