Side Scheme
Starting Threat: 3.
The Masters of Evil have arrived to attack the heroes!
When Revealed: Discard cards from the encounter deck until a Masters of Evil minion is discarded. Put that minion into play engaged with the first player.
Boost:
Core Set #128. Masters of Evil #1.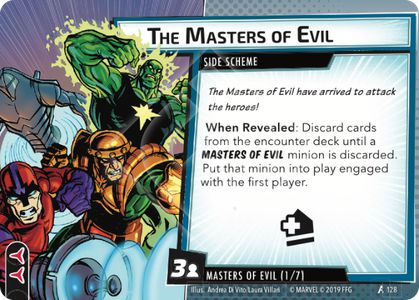 No review yet for this card.