Upgrade
Armor. Tech.
Cost: 1.
Resource:
Hero Action (thwart): Exhaust Mark V Helmet → remove 1 threat from a scheme (from each scheme instead if you have the Aerial trait).
"Tony, are you sure you want to do that!" — P.E.P.P.E.R.
Core Set #37. Iron Man #11.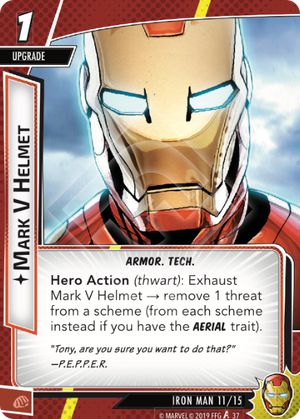 No review yet for this card.