When Revealed: Ronan the Accuser activates against the player he is engaged with. If Ronan the Accuser is not in play, this card gains surge.
---
Boost
: If this activation defeats a character, deal the first player 1 facedown encounter card.
Boost:
Ronan Modular Set #4. Kree Fanatic #4-5.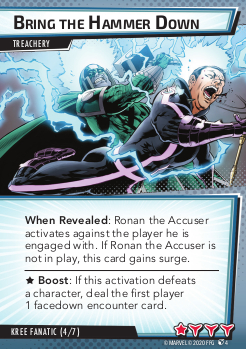 No review yet for this card.