Event
Defense. Superpower.
Cost: 1.
Resource:
Hero Interrupt (defense): When the villain attacks you, the villain and each minion engaged with you get -3 ATK while attacking you this phase. If Blizzard is in play, resolve its "Special" ability.
Patrick McEvoy
Storm #12. Storm #12-13.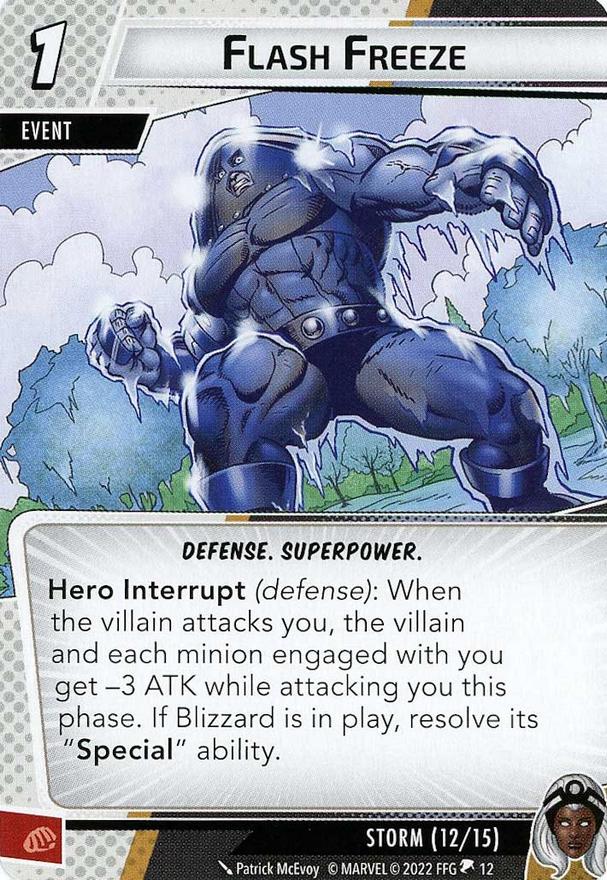 No review yet for this card.