Ally
Aerial. X-Men.
Cost: 5.
Health: 3.
Attack: 2. Thwart: 2.
Resource:
Reduce the cost to play Storm by 1 if your identity has the MUTANT or X-MEN trait.
Interrupt: When Storm thwarts a scheme, move 2 threat from that scheme to another scheme.
Phoenix #21.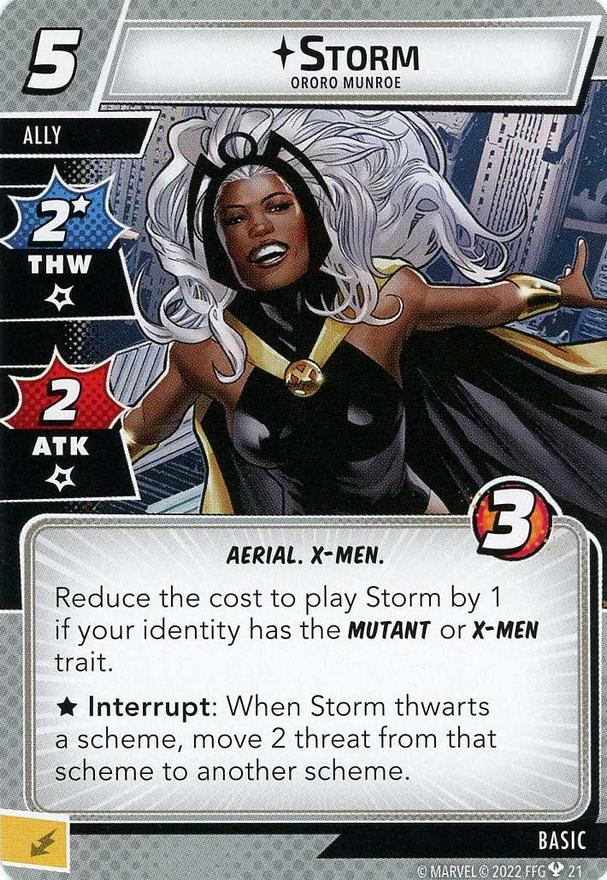 No review yet for this card.