Villain. Stage 1
Brotherhood of Mutants.
Attack: 2. Scheme: 2. Health: 18.
Steady. Toughness.
Forced Response: After Magneto attacks you, place 1 magnet counter on the main scheme.
"To oppose the Master of Magnetism is to invite your own destruction!"
Mutant Genesis #138. Magneto #1.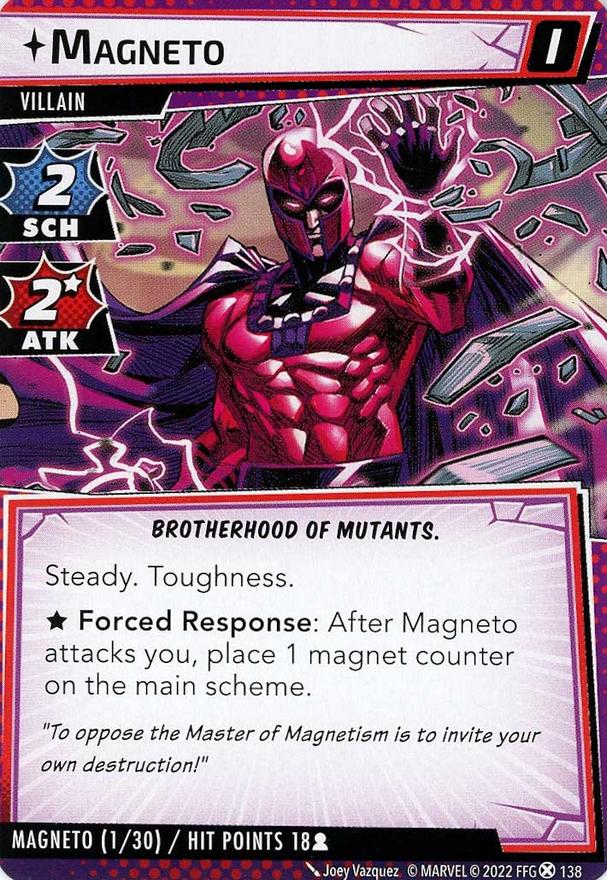 No review yet for this card.