Event
Cartoon. Attack.
Cost: 3.
Resource:
Hero Action (attack): Deal 6 damage to an enemy. Confuse that enemy.
"Am I a pig with the proportionate strength and agility of a spider? Or a spider with the physical limitations of a pig?" —Peter Porker
Spider-Ham #7. Spider-Ham #8-10.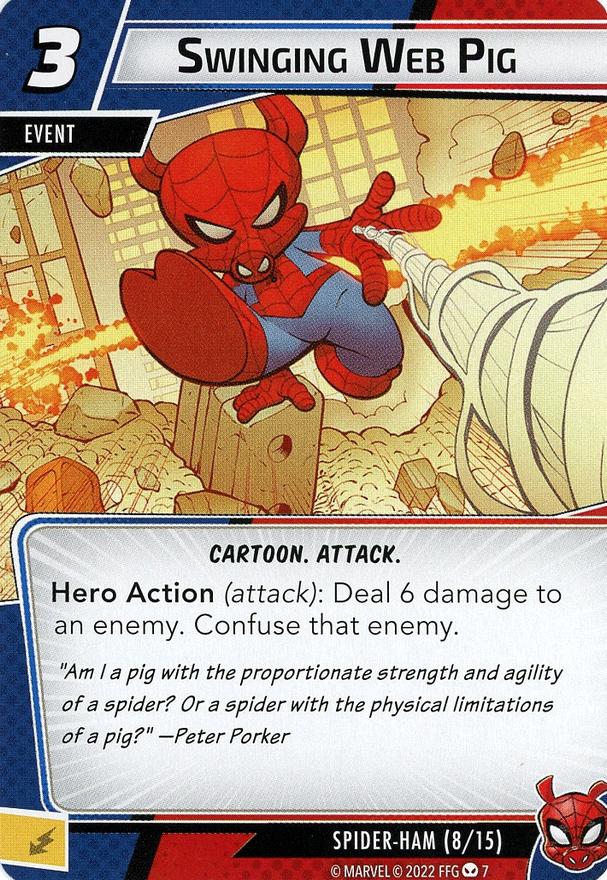 No review yet for this card.