Event
Attack. Superpower.
Cost: 2.
Resource:
Play only if Vision is in Dense mass form.
Hero Action (attack): Deal 5 damage to an enemy. This attack gains piercing.
"I have made the calculations, and there is no outcome in which you win this fight." - Vision
Eduardo Mello
Vision #9. Vision #11-12.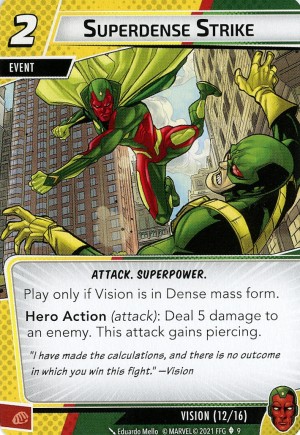 No review yet for this card.