Hero Action: Choose up to X technique upgrades you control. Resolve each of their "Special" abilities (in the order of your choice).
"The Guardians were wise to fear me, and even smarter to hire me on." — Nebula
Julian Lopez
Nebula #10. Nebula #13-15.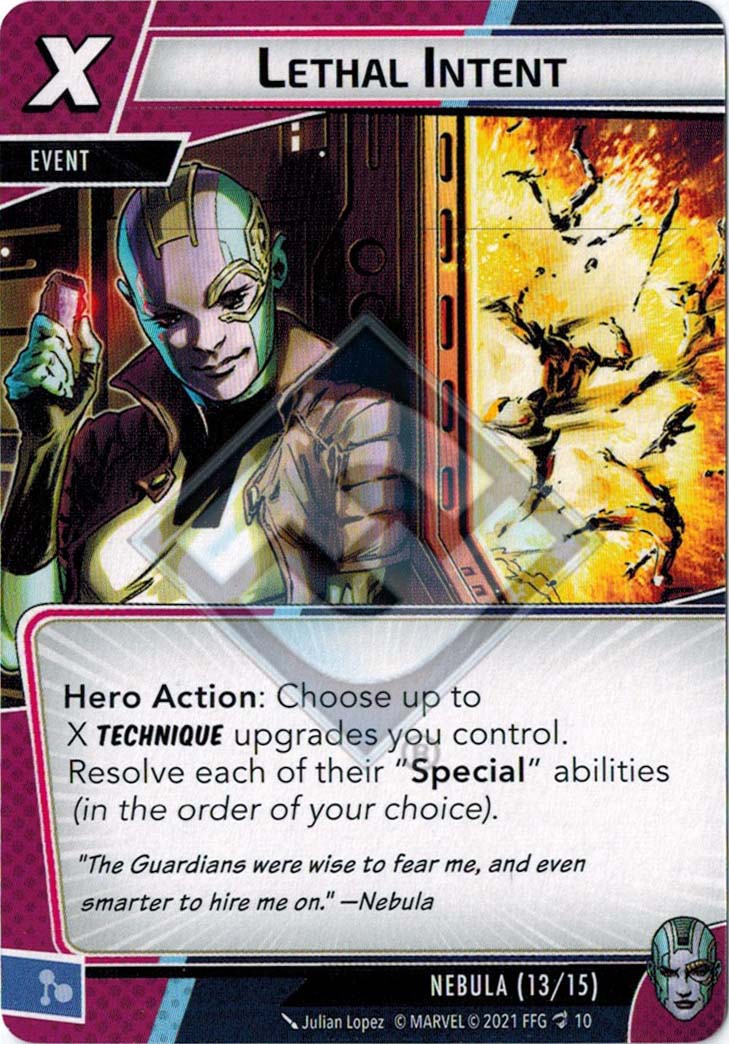 No review yet for this card.