Upgrade
Technique.
Cost: 1.
Resource:
While Nebula is in hero form, reduce the amount of damage she takes from each attack by 1.
Special : Look at the top 3 cards of the encounter deck. Discard 1 and put the others back in any order.
Andrea Di Vitto & Laura Villari
Nebula #8. Nebula #9-10.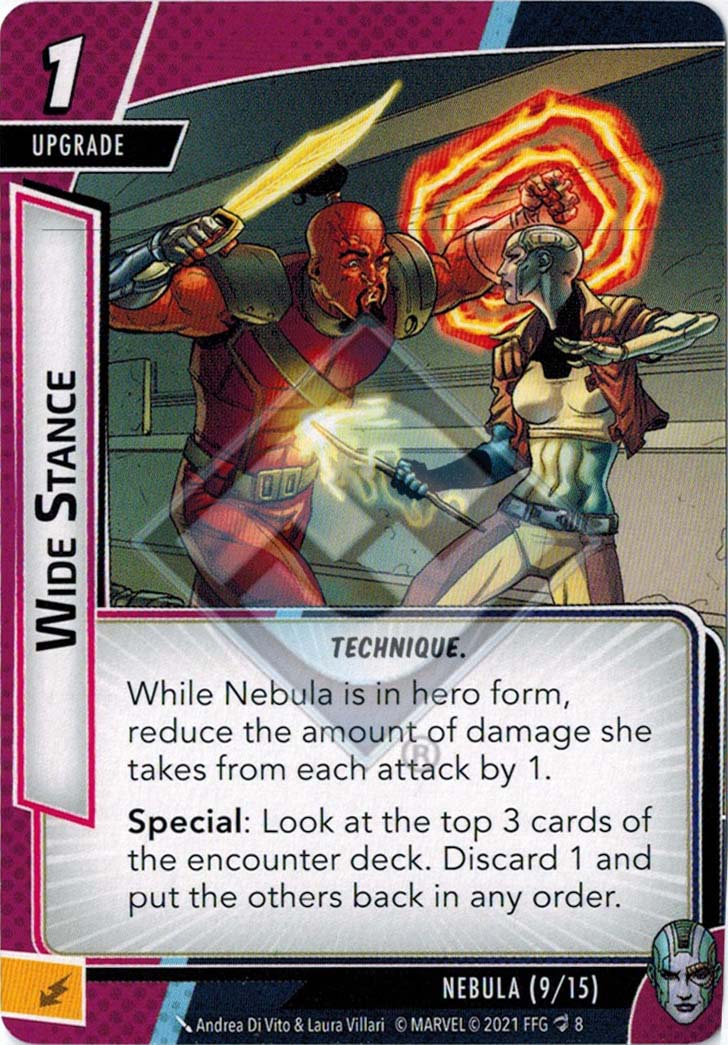 No review yet for this card.