Treat attached ally as an Enthralled minion with a blank text box. Attached minion's SCH is equal to its printed THW and it does not take consequential damage.
When Revealed: Attach to the ally with the highest cost without Beguiled attached. Attached ally engages its controller. Otherwise, this card gains surge.
Boost:
The Mad Titan's Shadow #178. Enchantress #2-3.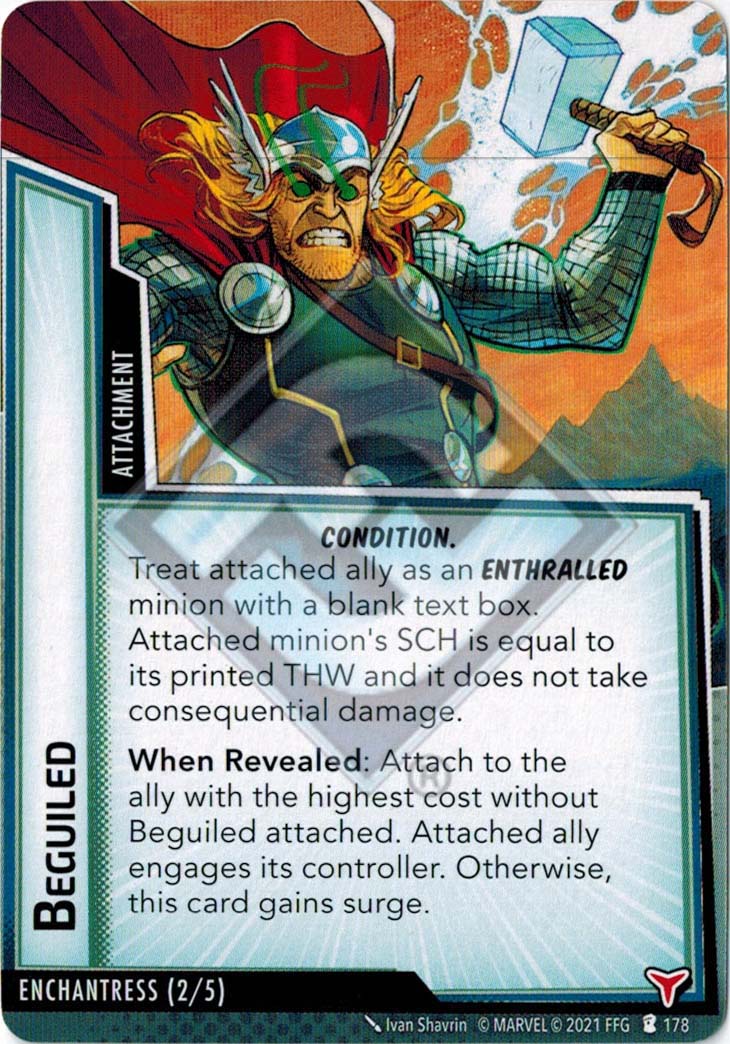 No review yet for this card.