Villain. Stage 2
Black Order. Titan.
Attack: 3. Scheme: 2. Health: 23.
Stalwart. Toughness.
When Revealed: Search the encounter deck and discard pile for Thanos's Helmet and reveal it. (Shuffle.)
Forced Response: After the infinity stone deck runs out, give Thanos 1 facedown boost card.
The Mad Titan's Shadow #112. Thanos #2.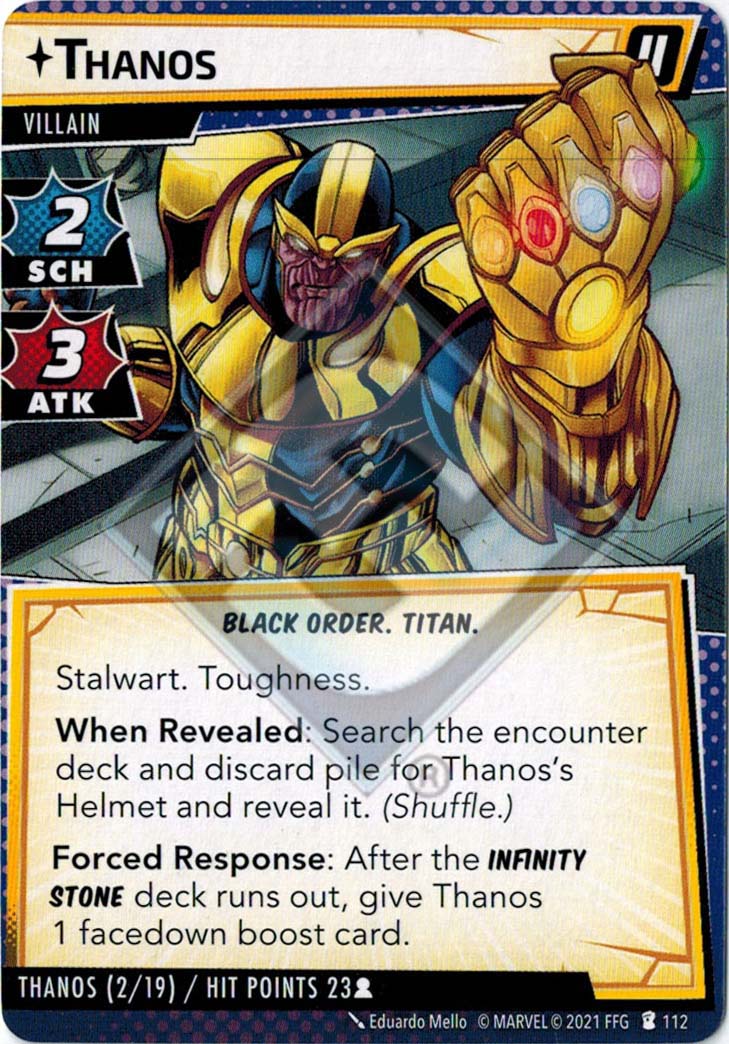 No review yet for this card.