Event
Defense. Superpower.
Cost: 1.
Resource:
Hero Interrupt (defense): When Spectrum defends, change to Pulsar energy form and ready Spectrum. If you were already in Pulsar energy form, she gains retaliate 1 until the end of the phase.
The Mad Titan's Shadow #9. Spectrum #13-15.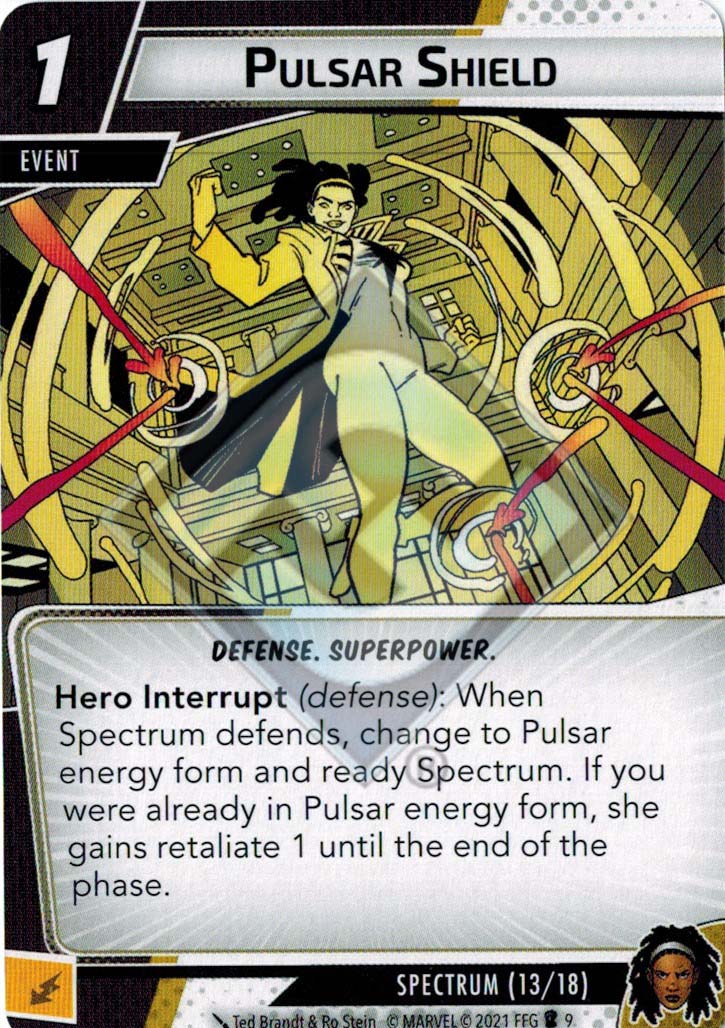 No review yet for this card.