Event
Attack. Superpower.
Cost: 3.
Resource:
Hero Action (attack): Change to Gamma energy form and deal 7 damage to an enemy. If you were already in Gamma energy form, this attack gains overkill.
"I wouldn't make me angry either." — Spectrum
The Mad Titan's Shadow #7. Spectrum #7-9.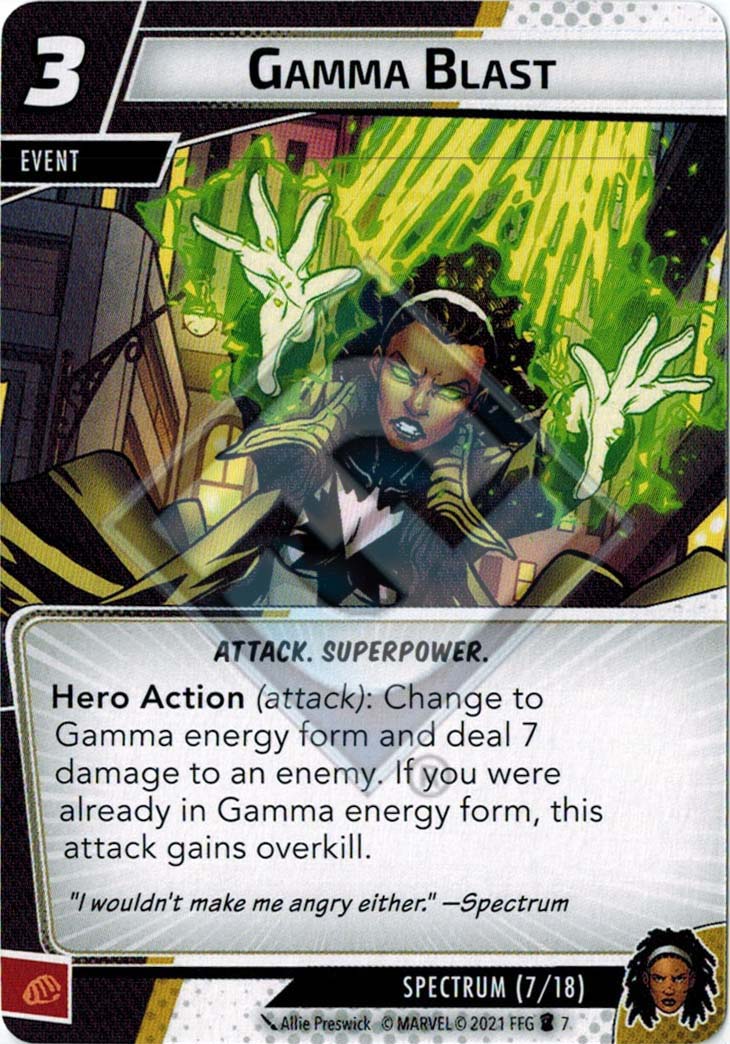 No review yet for this card.