Side Scheme
Starting Threat: 2.
"In your tiny head, the line between a criminal enterprise and an empire is thin. In reality, nobody cares. All they care about is who holds the gun." — J'son
Hinder 2. (When revealed, place 2 threat here.)
Boost:
Star-Lord #25. Star-Lord Nemesis #1.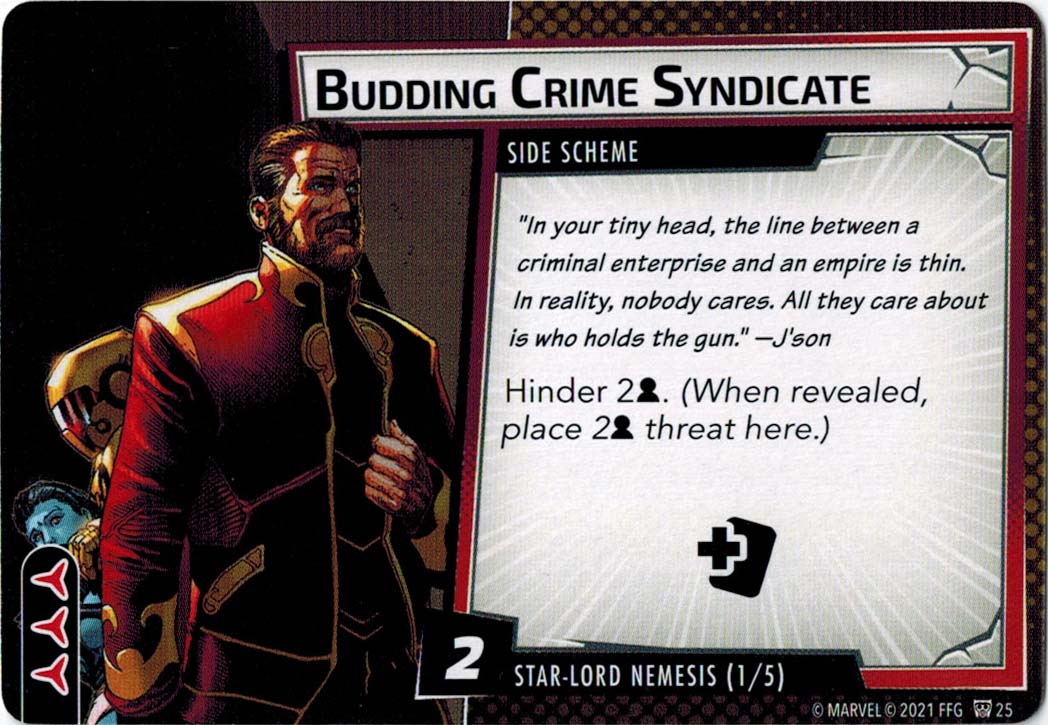 No review yet for this card.