Surge.
Attach to Ronan the Accuser. Uses (1 fury counter, plus 1 additional fury counters).
Forced Interrupt: When Ronan the Accuser attacks you, that attack gains overkill and piercing. At the end of that attack, remove 1 fury counter from here.
Boost:
Galaxy's Most Wanted #110. Ronan #8-9.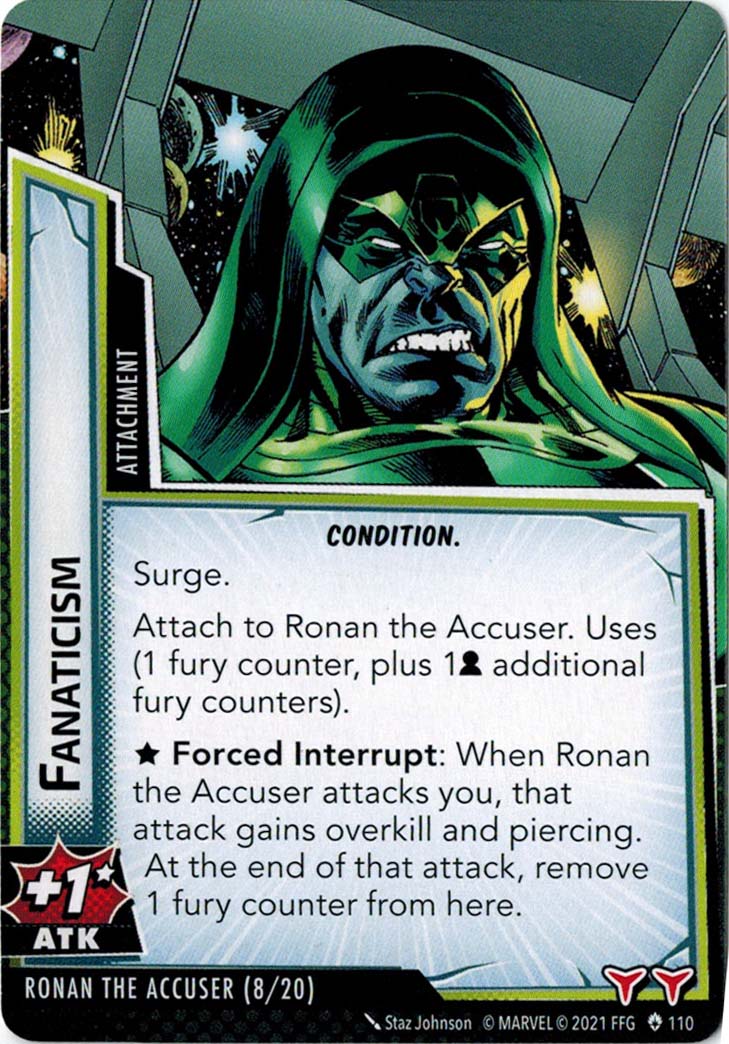 No review yet for this card.